Hell Yeah! Wrath of the Dead Rabbit Revealed
A gory and violent platformer is coming this year.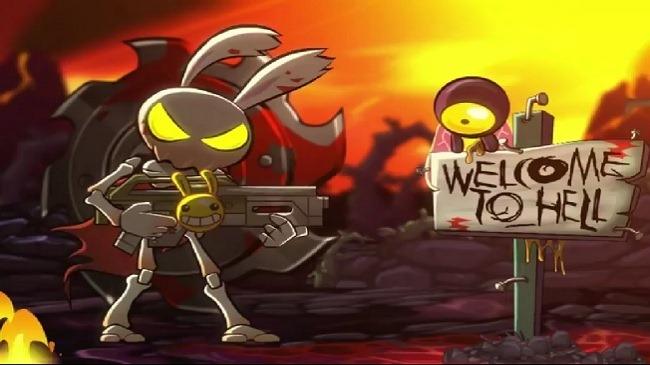 Arkedo Studio, the developer behind Big Bang Mini and the Arkedo series, is developing a new game with Sega as publisher. Hell Yeah! Wrath of the Dead Rabbit is a new platformer with a gory style and a lewd story. Expect the title to come out sometime this year for the PlayStation Network, Xbox Live Arcade and PC.
The game stars Ash, the rabbit Prince of Hell, who's on a mission of vengeance after his enemy - Fat Rabbit - posts sex pictures of the Prince and his rubber ducky on the "Hellternet." "The divine union between Arkedo and SEGA results in the devilishly good product we can all sinfully be excited about. Hell Yeah!" commented Haruki Satomi, Senior Vice President of Digital Business at SEGA of America.
Check out the announcement trailer below courtesy of IGN (Parental Advisory):