Three New DLC Packs Announced for Battlefield 3
Each pack will have a theme to it.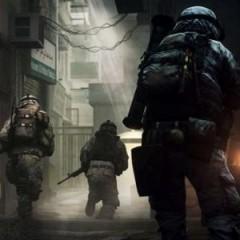 Electronic Arts is gearing up to release three separate expansion packs for Battlefield 3. Each pack will have a theme and will be released throughout this year. Close Quarters will be released in June, Armored Kill will be available in the fall and End Game will come out in the winter.
Close Quarters will have four new maps and 10 new weapons, although the maps won't have vehicles. Something to note: PS3 owners will get the this pack a week early. Armored Kill will have new vehicles and an unnamed map that's "the biggest map in Battlefield history." Finally, not much is known about End Game but it's speculated that it could include new story content.
A Battlelog rent-a-server program will also be made available to console players, something PC gamers have had since the game's launch. This will allow players to play online in private, public, ranked or unranked matches with friends exactly the way players would like.
As details are released, PixlBit will report on the latest features coming in these expansion packs, as well as any news regarding the Battlelog rent-a-server service. Thanks to IGN for some additional details.