Gamestop Providing Free Online Pass Code with Pre-Owned Copies of Unit 13
Be sure to check your receipt for the code!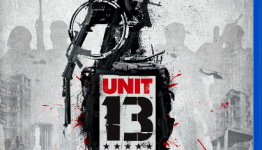 Online passes have become something of an inevitability in the gaming industry as of late. Just like home console titles, PlayStation Vita games include the infamous passes solely within new copies of the game. Or so you'd think. After recently picking up a used copy of Unit 13, PixlBit discovered that Gamestop is providing its consumers with a free online pass with a purchase of the game.
Counteracting the effort to penalize players for purchasing used, Gamestop is including the code right on the receipt and even pointing it out and explaining the process to consumers to allow them to painlessly get online. As you'd expect, the included code can be redeemed straight on the PlayStation Network and works just like the code normally included in the box.
At this point it's not clear if Gamestop will carry this policy to other used titles on the PlayStation Vita, but in the past Gamestop did something similar for Batman: Arkham City. We'll be reaching out to Gamestop for comment on their plans going forward in dealing with online passes for pre-owned titles.