The Used Game Sale Conundrum
Why do game companies feel the licensed products you buy still belong to them after their initial sale?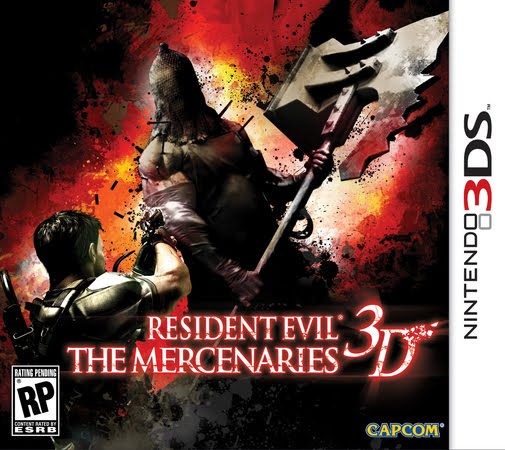 Resident Evil: The Mercenaries 3D. You might've heard of it. Releasing today, the arcade style shooter won't allow players to erase their save data in any capacity. You heard that right – if you purchase this game and want to start over at any point, you won't be able to. "Well," you say to yourself, "I probably won't ever start over anyway, so no big deal." Until, of course, you go to trade-in the game after you're sick of it and you're being offered pennies on the dollar because nobody wants your game used. I'm guessing that's when some frustration is due to set in.
If it wasn't clear, Capcom is making a direct attack at the used game market. They don't like that you can buy their games used instead of new. Why, you might ask? Well that's simple, they don't make any money on that sale. So of course, Capcom wants to sell more copies of their game because that will make them more money. And of course, there's nothing wrong with that. However, at the point where consumers are hurt by the decision, it starts to become unacceptable.
In this case, Capcom isn't just hurting consumers who would prefer to pick the game up used at a discount, they're hurting their loyal fans who decide to go pick the game up on day one. Everyone who buys the game is left with a gimped copy that can never be returned to its factory settings. Sure, in this particular case, the damage will be minimal because the save data is nothing more than high scores and weapon unlocks, but the point still stands that the game experience is hindered by the choice.
This raises the question: why did Capcom do this? If you ask me, it's an obvious admission of failure. The game won't have the legs in the market and they are expecting most people will likely grow bored of it quickly, so they tossed it out in a state where people will be highly motivated to pick up the game new. It's a slime ball move on Capcom's part and one that I hope consumers openly reject by either picking up the game at its likely massively reduced used price or not at all.
What's worse about this game in particular, is that while its content will be new, the game is nothing more than an ancillary mode originally featured in Resident Evil 4, ripped out and stuck into its own game. It already strikes me as a title that was probably a minimal investment for Capcom, so any sales should easily justify it in the market.
Putting aside this whole Resident Evil issue, perhaps a better question to ask is: why do gamers buy games used? I'd think the answer to that is obvious for most cases - it's a cheaper way to get the game. Given the success of Gamestop, whose primary good is used games, it's pretty clear that gamers want to buy and sell used games because it saves them significant amounts of money.
Let's be honest, gaming isn't a cheap hobby, so it helps to save wherever it's possible.
Games have only gotten more expensive with this generation and the 3DS is no exception. What would've once been a $30 game is now a $40 game, so players have even more of a reason to pursue the game when it hits the used market.
I know that it frustrates game companies that used game sales exist, but the bottom line is that used sales exist in just about every single market out there. Everybody has had to figure out a way around the problem and game companies should too. If they choose to solve the problem at the expense of their paying customers, so be it. But they shouldn't be surprised when people openly reject their games due to the choices they've made.
Of course, it's only a matter of time till we're all screwed anyway. Full digital distribution isn't that far off and when it does come, goodbye used game sales, goodbye trade-ins, goodbye license of the game you purchased whenever companies decide to revoke it. Enjoy a repurchase next generation. The best you can do to fight is boycott products like this and vote with your dollar. Remember, it all comes down to dollars and cents – money speaks louder than words.