Infinity Ward's Robert Bowling Leaves Activision
The announcement was made over Twitter.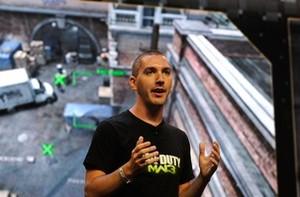 Robert Bowling, Infinity Ward's creative strategist, has resigned from Activision. He made the announcement yesterday over Twitter. "Today, I resign from my position as Creative Strategist of Call of Duty, as a lead of Infinity Ward, and as an employee of Activision," he said.
A reason for his departure has not been provided. Activision released a statement to Game Informer stating, "We sincerely thank Robert for his many years of service. He's been a trusted and valued member of the Infinity Ward team. We wish him all the best on his decision to pursue future opportunities."