University of Missouri Claims a Link Between Aggression and Violent Video Games
Nick takes a look at the claims and provides some counter points to the study.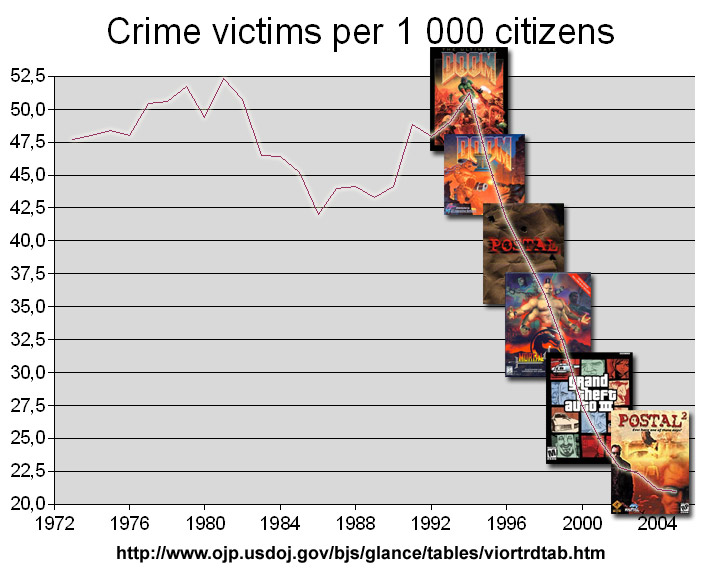 Based on a PR email I just received from the University of Missouri, they have finally proven the link between violent video games and an increase in aggressive behavior. The study performed was a fairly simple one. A group of 70 participating children were each randomly assigned a violent or non-violent video game to play for 25 minutes. Immediately after, each of the participants were given the ability to give an opponent a blast of loud noise. The level of the noise blast was used as a gauge of aggression. As you might expect, the findings have indicated that those who played the violent game were more "aggressive" than those who did not. I don't want to get too in-depth, but I find these claims dubious, to say the least.
For one, to go as far as saying that there is some sort of correlation between true aggression and blasting someone with loud noise at a louder level is a bit far-fetched. Just because someone cranks up the volume doesn't mean they are planning to attack their fellow man over a video game. Additionally, the study glazes over the fact that violent games are often high energy, with lots of stuff going on and lots of immediate challenges constantly popping up in your face, even more so than your typical non-violent game. Given the increase in pacing, it's not unreasonable to assume that these children built up more energy while playing, creating a response that prompted a louder noise blast.
Furthermore, the press release makes it a point to mention some of the violent games ("Call of Duty," "Hitman," "Killzone," and "Grand Theft Auto") used for the study, but makes no mention of the non violent ones. Needless to say, it makes it hard to judge the merit of this study without understanding what non violent games the control group was exposed to.
For argument's sake, Splinter Cell is a violent game, but one that is typically low excitement as it involves sneaking around to infiltrate a given area. I'd be curious to see two groups that were both exposed to violent games, one of which was playing a high intensity game versus a low intensity one. I'd be willing to wager that the lower intensity games with violent content produce a lower blast of noise, just like the non violent games did.
Of course, it's almost needless to point out at this point that violent crime in America continues to decline according to the FBI. Perhaps with an outlet for aggressive behavior (like video games), kids are able to better channel their energy away from actual violent confrontation. Long term studies like this have still yet to be completed, making any granular tests like this one extremely inconclusive in the big picture of life.
At this point, these studies and claims have become commonplace, but no one can ever actually couple real violence and aggressive behavior to playing violent video games. They merely brush on what could possibly be interpreted as violence. With a vehicle as complicated as the human mind, it's impossible to accurately and reliably prove anything about behavior and violent video games, especially when there are so many other factors that come into play.
This study, like the ones that have come before it, are a fool's errand, proving absolutely nothing conclusive. Without question, parents should use their best judgment to determine what's best for their kids to play and the ESRB and industry as a whole can't possibly do a better job trying to keep this mature content out of the hands of minors.
For more information on the study, feel free to visit the University of Missouri's website.