Rock Band Blitz Brings Harmonix Back to Their Roots
Forgoing the traditional peripheral-based input, the upcoming downloadable title channels Amplitude and Frequency.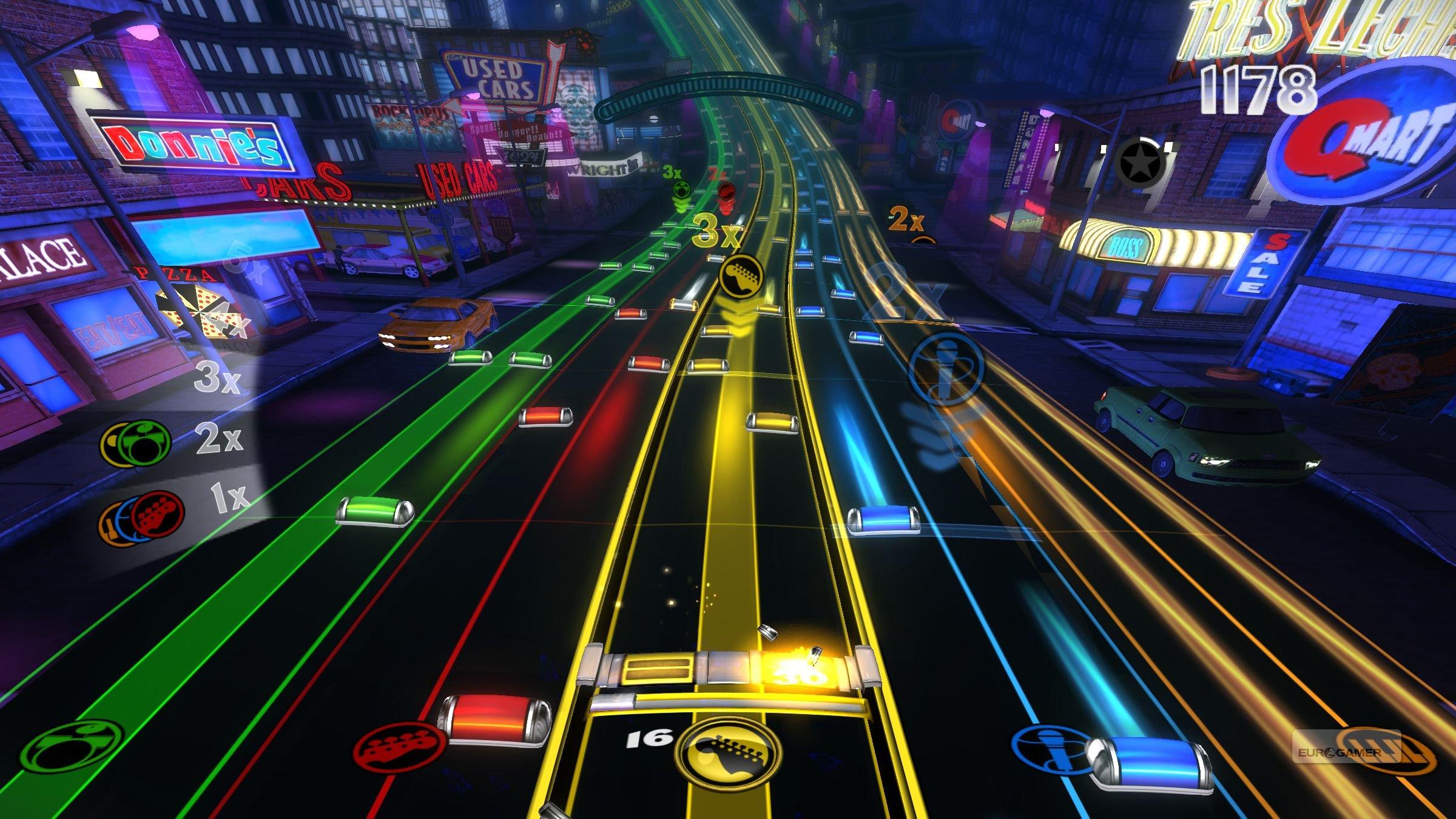 Today, Harmonix officially announced Rock Band Blitz for both Xbox Live Arcade and the PlayStation Network. Rather than utilize the peripheral instruments that have made the series a hit, Blitz requires players only have a controller on the ready to play the beat-match title. Just like Amplitude and Frequency, Rock Band Blitz brings multi-track arcade gameplay that has players switching between instruments on-the-fly to replicate the song.
While the game will come packed with more than 20 new tracks, it will be able to access the entire Rock Band catalog of music. This means that players have more than 3,500 tracks at their disposal, some of which players may have already purchased since the original release of Rock Band. Furthermore, the 20 new tracks, which include Blink-182's "Always," Foster the People's "Pumped Up Kicks," Quiet Riot's "Metal Health (Bang Your Head)," and Rick Springfield's "Jessie's Girl," will be playable in the mainline Rock Band games.
Though similar to Amplitude, Frequency, and Rock Band Unplugged, Blitz offers some upgrades like a Bottle Rocket and Pinball, which will clear notes for players. According to Harmonix, these upgrades can be strategically implemented to score higher, which is no doubt important to leaderboard enthusiasts.
Rock Band Blitz is releasing this summer, but will be playable at this year's PAX East convention.