New Apps Coming Soon to the PlayStation Vita
Three new apps will be free to Vita owners starting with Paint Park today.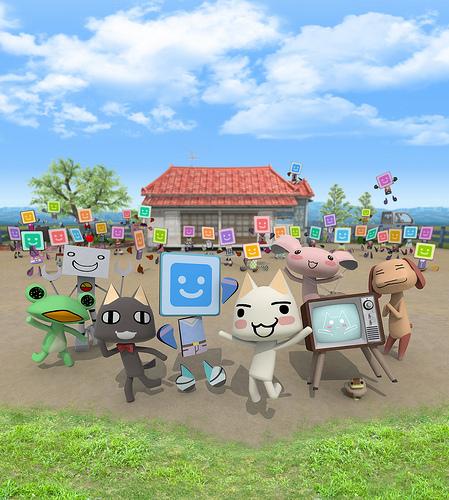 Sony posted on their PlayStation blog today an announcement of three new free apps that will be released for the PlayStation Vita. The first app, now available, is called Paint Park and it will be the latest in the series of "Park" apps that started with the Welcome Park app at launch.
Paint Park turns the Vita's touchscreen into a sketch pad and allows Vita owners to create various doodles, sketches and drawings and then share them with friends online. Photos taken with the front and/or rear cameras can be incorporated into the drawings. In addition, an online multiplayer mode allows up to five players to compete to see who is the most skilled artist.
The next app, Treasure Park, lets players create and find puzzles. Additionally, they'll be able to set traps and bombs that others need to avoid. Vita owners will be able to use 3G or Wi-Fi to team up with friends and earn high scores on puzzles. This app, along with the final app, Wake-Up Club, will be available soon.
Wake-Up Club serves to expand the PlayStation Vita Alarm Clock. This new app will allow you to sync up with other Vita owners who set their alarm for the same time to get the day started with more than just an annoying buzz.
Some screen shots of the new apps can be seen below.