Resistance Collection Leaked, Uncharted 3 GOTY Edition Announced
PlayStation 3 owners can look forward to the comprehensive collection of Insomniac's mainline Resistance games, as well as a complete edition of Uncharted 3.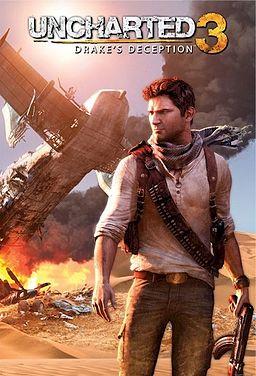 Uncharted 3: Drake's Deception and Resistance 3 were both released last holiday season to critical acclaim and positive reviews. If you happened to have missed them, Sony will be sweetening the deal if you're in the market for a purchase. An Amazon listing has revealed a collection of the three PS3 Resistance games, which comes alongside an official Sony announcement of a Game of the Year edition of Uncharted 3.
The product listing, which appeared on the French division of Amazon, features a release date of May 16. As expected, the collection will be comprised of Resistance: Fall of Man, Resistance 2 and Resistance 3, all of which will be packed in a custom-made box. While the release date hasn't been confirmed, nor the item's availability in America, the collection is slated to release two weeks before the May 29 release of Resistance: Burning Skies, the latest iteration in the series and first entry on the PlayStation Vita.
Uncharted 3: Game of the Year Edition will come with all of the DLC (14 items) that has released thus far. All of the DLC included was originally available as part of the Uncharted 3 Fortune Hunters' Club, which ended recently on April 17. The following is a comprehensive list of the items to be included in the package:
Classic Skins Pack 1-3: 25 multiplayer skins, including Nathan Drake's looks from Uncharted 1 and 2
Multiplayer Accessory Pack: Includes Killzone 3 skins and accessories
Flashback Maps 1 and 2: Eight remade maps from Uncharted 1 and 2
Drake's Deception Map Pack: Four new multiplayer maps: The Graveyard, Old Quarter, London Streets and Oasis
The Fort Co-Op: Takes place in the fortress from Uncharted: Drake's Fortune
Co-Op Shade Survival: Fight against the Djinn (fire enemies from Uncharted 3's final chapters)
Doughnut Skin Pack: Five "fat" skins
Rogues Skin Pack 1 and 2: Skins of 14 enemies
Naughty Dog has already gone on record saying that though the Fortune Hunters' Club has ended, more new content will continue being delivered for Uncharted 3. The developer has hinted that "additional news about future DLC and other plans for Uncharted 3 multiplayer" will be revealed on the PlayStation Blog in the future. No release date or price has been confirmed for the Game of the Year edition.