Nerds Without Pants Episode 168: 2019- At Least the Games Didn't Suck
If only you knew how much trouble Julian had getting this podcast done...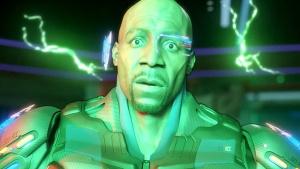 Welcome to the first episode of Nerds Without Pants recorded in 2020! That's right, we're back from hiatus and we have a ton of things to say about our favorite games that we played in 2019. There are some obvious games, some shockers, and some games that definitely didn't come out last year. So, pretty par for the NWP course, eh?
I won't lie, this is a beefy episode, even by our standards, but it's a fun discussion, with some deep dives on a few games that we'd been dying to talk about. We're also joined by an old friend partway into the episode, and there's even time for an impromptu 2019 Video Game Cage Match exhibition, as Sekiro: Shadows Die Twice takes on Fire Emblem: Three Houses. We're back, baby!
FEATURED MUSIC:
Control -Take Control
Hypnospace Outlaw- Granny Cream's Hot Butter Ice Cream
Nier Automata- City Ruins
Final Fantasy VII- Underneath the Rotting Pizza
Life is Strange 2- A long Road Ahead
Barry Manilow- Made it Through the Rain