PlayStation All-Stars Battle Royale Revealed
The Smash Bros-style brawler will pit Sony's biggest stars against each other.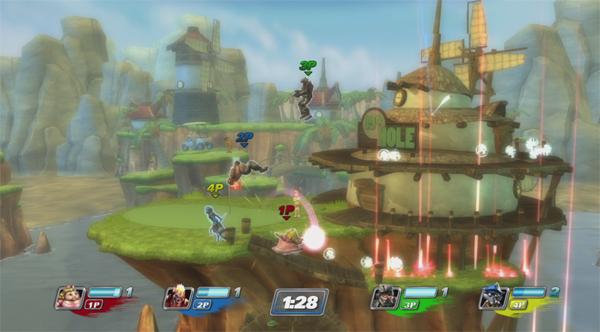 Back in November of last year, it was becoming apparent that Sony was developing a Super Smash Bros style fighting game featuring various PlayStation exclusive characters. Under the moniker Title Fight, many clues about the mash-up brawler surfaced, including website registrations, as well as the Michael PlayStation 3 advertisement. During a recent press event, Sony finally pulled the curtain back on the game, which is now officially known as PlayStation All-Stars Battle Royale.
The new game is being developed by SuperBot Entertainment with some assistance from Sony's Santa Monica studio. As rumored, the title is effectively a Sony version of Nintendo's popular mascot fighting franchise, Super Smash Bros. However, according to Chan Park, president of SuperBot, it's "an evolution of the [Smash Bros] style of game that attempts to take the formula to another level."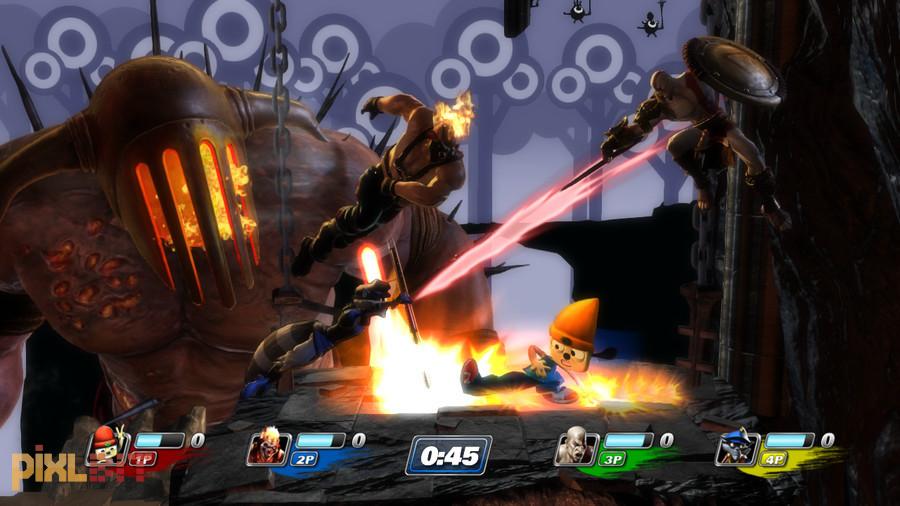 Twisted Metal's Sweet Tooth, Killzone's Colonel Radec, God of War's Kratos, Fat Princess from its namesake, Sly Cooper, and Parappa the Rapper have all been confirmed to be in the game. Each character will have their own fighting style, complete with strengths and weaknesses. Characters like Parappa the Rapper are more effective up close while others like Colonel Radec are better at a distance. Some will also have special abilities like Sly Cooper's invisibility power.
Attacks are mapped to the square, triangle and circle buttons, and with the combination of a direction, will execute differently. The right analog stick throws opponents, R1 picks up items, and L1 blocks. The R2 button is reserved for a special attack that will function similarly to the Smash Ball from Brawl. Instead of collecting an item, a special meter will gradually fill up as you attack or sustain an attack. There are three levels of special attacks, with each one being more powerful than the last.
Sly Cooper can unleash a barrage of bombs from above, Colonel Radec will get into a body-encompassing machinegun, taken from Killzone 3, and Sweet Tooth will turn into a truck, all of which will assure instant death to the opponents on screen.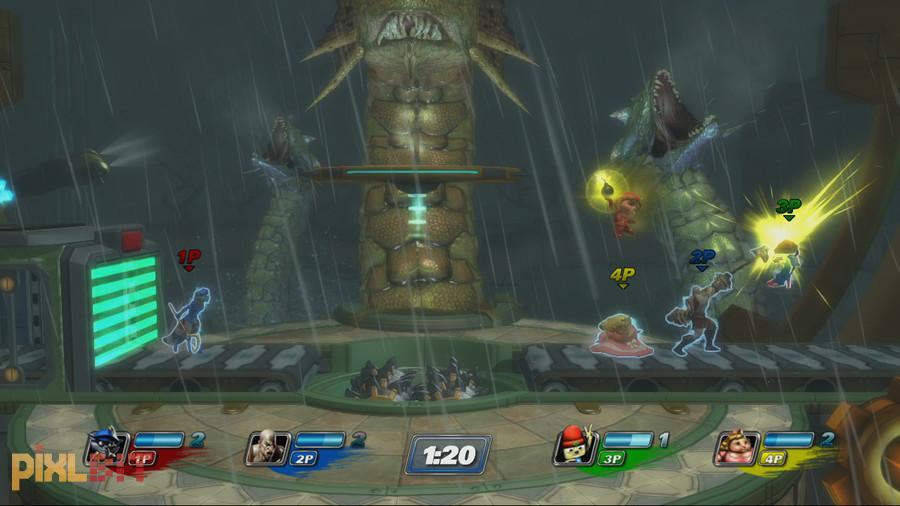 The game will have stages that are inspired by the multiple properties and will mash together two franchises on one stage. Four stages have been shown and they include the Metropolis level that is an amalgamation of Ratchet & Clank and God of War, Sandover Village that is Jak & Daxter and Hot Shots Golf combined, Hades which features both God of War and Patapon, as well as Dreamscape, a marriage of LittleBigPlanet and Buzz!
The game will have local and online multiplayer for up to four players. A single player campaign has also been promised. More details, including characters and stages, will be revealed as the release date approaches. Currently PlayStation 3 owners can expect PlayStation All-Stars Battle Royale this holiday season.