Ragnarok Odyssey Ace Review
RECOMMENDATION:

For those who want a simple, but fun monster hunting game.

Going into Ragnarok Odyssey ACE I was excited. To find out that the game was a spin-off of the one MMORPG that I actually was fully engrossed in for a period of time was a treat. Though this game and Ragnarok Online are indeed very different, the similarities and shared aspects were apparent from the get go. However, while I enjoyed those aspects, I may have been better off getting the Playstation Vita version.
Ragnarok Odyssey ACE is in many ways a combination of Ragnarok Online and Monster Hunter. You create a character, pick a class and are placed in a hub where you can select quests, buy weapons, armor and accessories, and even party up with players via the internet. The MMO roots are in full force as seen in many of the UI decisions, from the menus to the chat and emote system.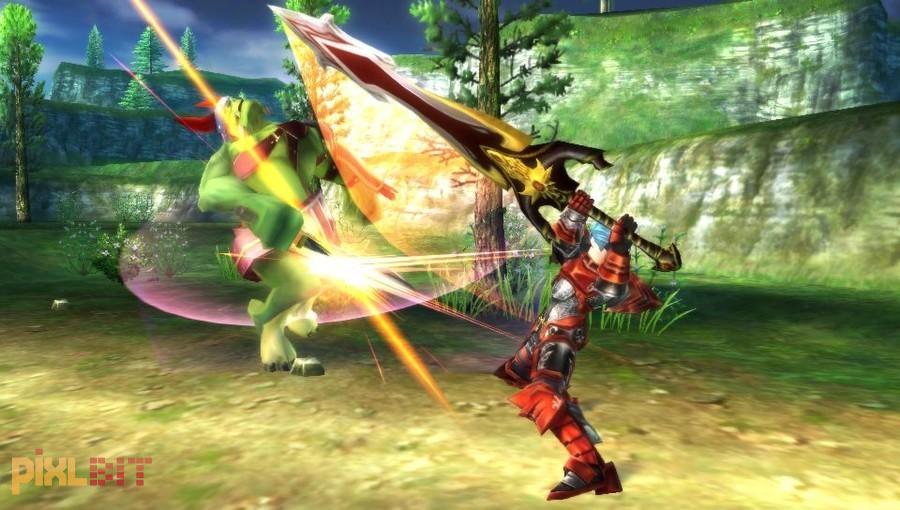 Being an ex-RO player, I was happy to see how much was carried over. Things like the card system add a great layer of customization to battle. The cards attach to weapons and armor and supply active bonuses to your character with a new ability or strength buff. Cards can be bought at the store, but primarily they are dropped from enemies.
The game follows a simple formula where you accept quests and go out on the field to accomplish them. Tasks are relatively simple, ranging from collecting a certain item to defeating certain enemies and boss creatures. Unlike the MMO, combat takes place in real time with full control over your character. There are strong and weak attacks to chain together to create stylish combos. There are also special attacks that you can use that pack an extra punch if necessary. The combat is initially a bit clunky compared to the average action game as the button configuration isn't necessarily as intuitive as it could be. That said, I was initially intrigued more than I had ever been with games like Monster Hunter. This is mainly due to the fast pace and stylish nature of the combat. The moves are cool yet simple. Other layers of the combat include a mode that gives you a huge power boost, but decreases your health slowly over a period of time.
Though I enjoyed my time playing, one thing really stuck out to me. The game is clearly designed for a handheld system, and considering Ragnarok Odyssey is a Playstation Vita game, the transition to console feels quite redundant. As I went from mission to mission, I knew that if I had the game on the go, I'd be more likely to pop the game on and do a mission or two while waiting for class or sitting in transit. When I played at home, I often got bored after a few missions. This package is clearly for those who want to expand on their handheld experience more.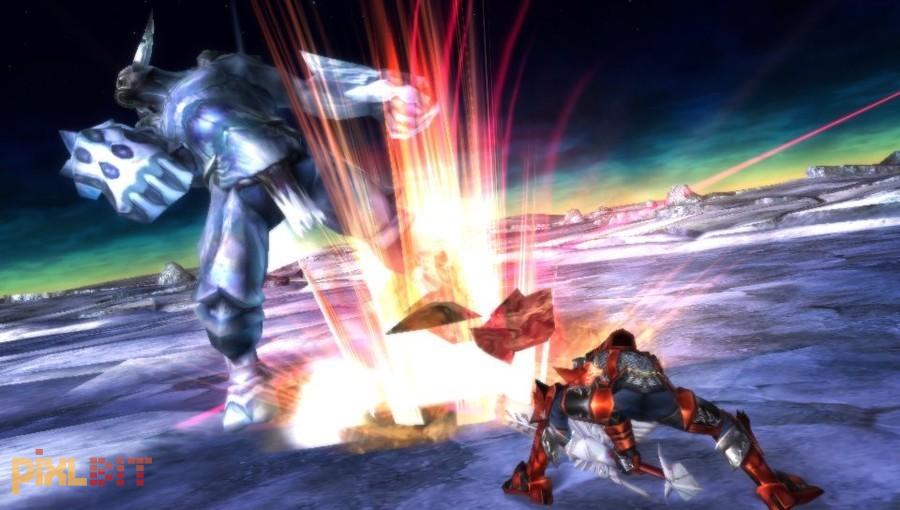 Ragnarok Odyssey ACE isn't a bad game by any means. The combat, though somewhat repetitive still has redeeming qualities in the form of multiple class options, and online multiplayer to mix things up. The biggest fault in my opinion is redundancy, as I felt that I'd be more likely to play the handheld version of the game due to its structure. Still, if you are looking for a faster Monster Hunter, you wouldn't be doing badly by giving this game a shot.