South Park: The Game Now Named South Park: The Stick of Truth?
The Xbox Live Marketplace seems to leak another.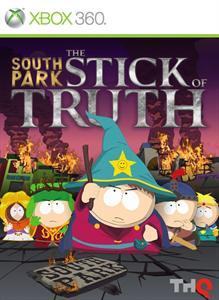 A listing for South Park: The Game became visible yesterday on the Xbox Live Marketplace thanks to its supposed release date of May 5. However, the listing didn't feature the working title, but instead the name South Park: The Stick of Truth. Complete with correspoding box art, as well as screens that match Obsidian and THQ's latest work, it's likely the two titles are one in the same.
According to the listing, the game will feature offline, 2 player co-operative play, without the option to go online. It's unclear if this is finalized information or if it's merely a placeholder. In addition to the co-operative mode information, the premise for the game was disclosed in the overview.
"From the perilous battlefields of the fourth-grade playground, a young hero will rise, destined to be South Park's savior. From the creators of South Park, Trey Parker and Matt Stone, comes an epic quest to become… cool. Introducing South Park: The Stick of Truth."
A final release date for the game is still unknown, but it is expected to release this year on the Xbox 360 and PlayStation 3.