Starhawk Map Packs Will Be Free
A fractured Warhawk community is the cause for the free content.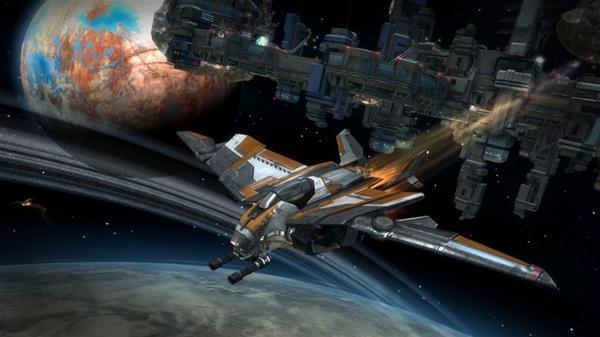 Starhawk was released yesterday for the PlayStation 3 and with the release of a launch trailer comes this announcement from the PlayStation Blog. Starhawk will have downloadable content in the future and while some will be paid content, the map packs will be free to everyone.
Developer LightBox Interactive and Sony Santa Monica have decided that in the best interest of the online community for Starhawk, all map packs will be free and available to everyone so that the communities will remain cohesive, unlike its spiritual predecessor Warhawk, which became "pretty fractured" after three paid map packs were released.
The new maps are in the early stages but some sketches of a new planet called Cypress, "a lush, swampy world that's home to an abandoned research facility", were released as indications of what the maps will look like.
The blog post additionally announced that Major League Gaming is hosting a tournament of the game's online multiplayer worth $20,000 in prizes. Those wanting to be involved should go to http://www.majorleaguegaming.com/starhawk and sign up. A recording of the MLG Starhawk live stream with pro gamers T-squared Hastr0 and GoldenBoyFTW is also available.