Lucas Arts' Star Wars 1313 Revealed
The third person action adventure title will be featured at next week's E3 conference.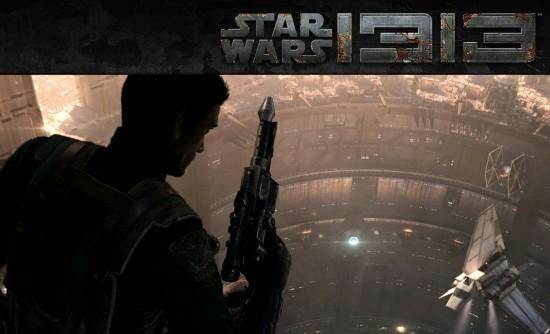 Spike TV's most recent episode of Game Trailers proved to be an eventful one, giving us our first glimpse of what's ahead for next week's E3 conference. Among the exciting announcements that were revealed was LucasArts' newest in-house development project, Star Wars 1313. This third person action adventure title will see players take on the coveted role of bounty hunter.
While specifics regarding the character and story are still being withheld, it was announced that Star Wars 1313 will be a mature darker take on the Star Wars universe showing players "the worst of the worst," as put by Dave Smith Lead Artist for LucasArts. Everything from crime to intrigue can be expected as players make their way through this seedy sub metropolis (named 1313), on the planet Coruscant.
LucasArts confirmed that they will reveal more details about Star Wars 1313 at E3 next week in Los Angles.