Game Informer Confirms Gears of War: Judgment
People Can Fly will handle development and will feature series favorites Baird and Cole.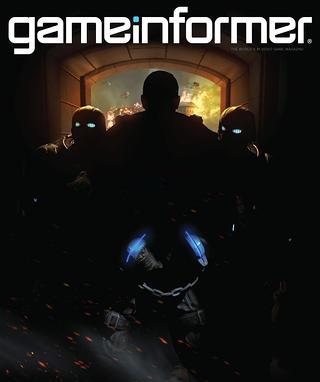 Game Informer teased a new Gears of War announcement yesterday and has now fully revealed the game. Gears of War: Judgment will be the next game in the franchise, and will seemingly feature both Baird and Cole in a more prominent role. Furthermore, Epic Games president Mike Capps confirmed on Twitter that People Can Fly is developing the game.
The shadowed image that was fully uncovered today depicts Cole in one cover and Baird in the other handcuffed, along with two COG soldiers as well as the Locust horde. Based on how young each of the characters looks, it's possible the title will be a prequel to the standing trilogy.
For now it will remain a mystery, however, more information will be revealed at Microsoft's E3 press conference on Monday.

#Gears of war: judgment