Indie Game Chasing Aurora Coming to Wii U
The And Yet It Moves developer is pumped to finally reveal the lead platform for its latest game.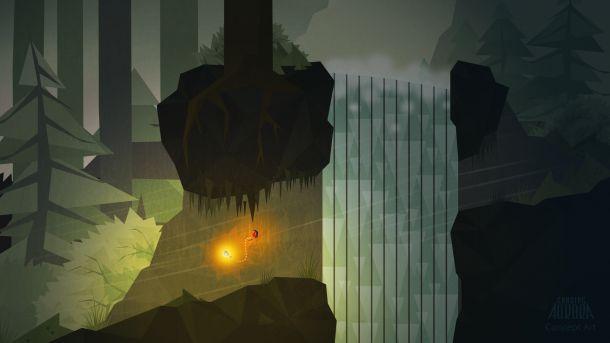 Austrian indie developer Broken Rules was relieved to finally be able to reveal that their latest game, Chasing Aurora, will be released first on the Wii U. Although the 2D game has been in development and somewhat public for a while, its home on the Wii U was kept secret until now. The game will use the Wii U GamePad and not the just-announced Pro Controller, which leaves open questions about how the GamePad will be put to use. The only feature specific to the Wii U that the developers have revealed so far is that one of the game modes will be asynchronous multiplayer and take advantage of "the unique features of the Wii U GamePad."
If you haven't checked out Chasing Aurora yet, it is a 2D game that revolves around flight. Despite being limited to a flat plane, it touts an "open world" in which you fly through single player missions, racing sessions, and multiplayer versus battles. The game has an interesting origami style that contrasts well with its setting in the Alps and a soundtrack that fits the Alpine region. The trailer embedded at the end of this article will give you a good feel for the game.
Although the developer is pretty jazzed about Chasing Aurora being released first on the Wii U, their website also hints around that the game will eventually make it to other platforms. This shouldn't be a big surprise since their last game - And Yet It Moves - was released on WiiWare as well as PC, Mac, Linus, and iPad. We look forward to learning more about Chasing Aurora and its use of the Wii U's capabilities as we get closer to the release timeframe of "late 2012."

#Broken rules
#And yet it moves