Wii U GamePad Detailed
Nintendo showcased the redesigned controller for the upcoming Wii U.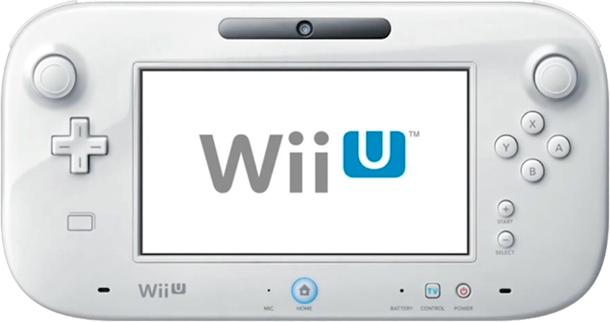 Today at Nintendo's Direct Pre-E3 presentation, the company formally introduced the redesigned Wii U tablet controller, dubbed the Wii U GamePad. Furthermore, Nintendo talked about various features the controller's touch screen will have as well as its functionality.
Although it looks similar to the controller we saw at E3 2011, the control inputs have been rearranged slightly. The circle pads have been replaced with analog sticks that can click inward and provide "alternate control functionality." The directional pad and B, A, X, and Y buttons have been moved closer to the touch screen in the middle, meaning they are no longer directly parallel to the two analog sticks. The Start and Select buttons have also been moved to the lower right corner of the screen. The form factor of the controller has also changed, with hand grips on the two bottom corners of the controller.
The controller will be able to double as an universal infrared TV remote with various keys, such as a number pad and power button, displaying on the Wii U's touch screen. A TV button has been added below the lower right hand corner of the screen for easy acces to this feature. A small square mark below the left analog stick and directional pad is called the NFC Reader / Writer and will be used to scan various items that can be incorporated in various titles. Gyro and motion sensors are also in the tablet controller and will be used to track player movements.
The GamePad can also be used to browse the internet and subsequently share that content to the TV with just a flick of the wrist. This is expected to be used for sharing media, such as photos and videos, as well as other content on the home television. Although the touch screen will work with your hands, a stylus will still be included, demonstrated at the presentation as a tool for sketches.
Leaked photos two weeks ago suggested the change. However, while those photos were correct in the new button placements as well as the aesthetic stylings, the controller Nintendo showed was smaller and the screen was wider than before.
Below are three pictures comparing the controller shown at E3 2011, the leaked photo of the new controller and the one Nintendo showcased at the Direct Pre-E3 presentation.