EA Pushes Connectivity at Their E3 Press Conference
February 2013 is sure going to be a busy month for gamers!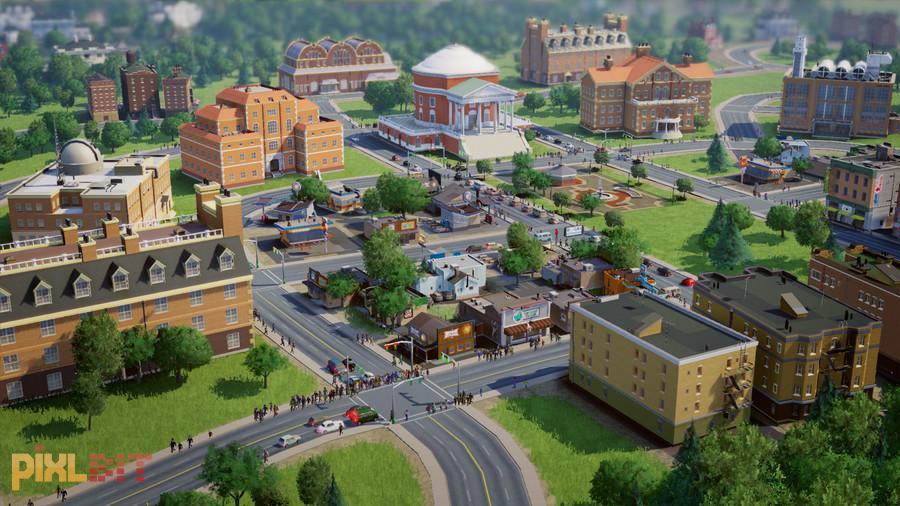 EA came out swinging at their press conference on Monday, and though the company showed a slew of upcoming games, it was clear that they were on message with the overarching theme of this year's E3: we need to be connected at all times.
The presentation started off big, with an impressive look at Dead Space 3. Look forward to our in-depth preview soon, but it was interesting to see the focus on this historically horror-themed series for this demonstration was the co-op multiplayer. Isaac Clarke teamed up with Earthgov sergeant John Carver (not to be confused with John Carter of Mars) against necromorphs, a rogue drill, and in a big reveal, human soldiers. Dead Space 3 features drop in, drop out co-op play, and it's unclear at this point what impact a second player will have on the tension for the series. Expect to find out when Dead Space 3 hits store shelves next February.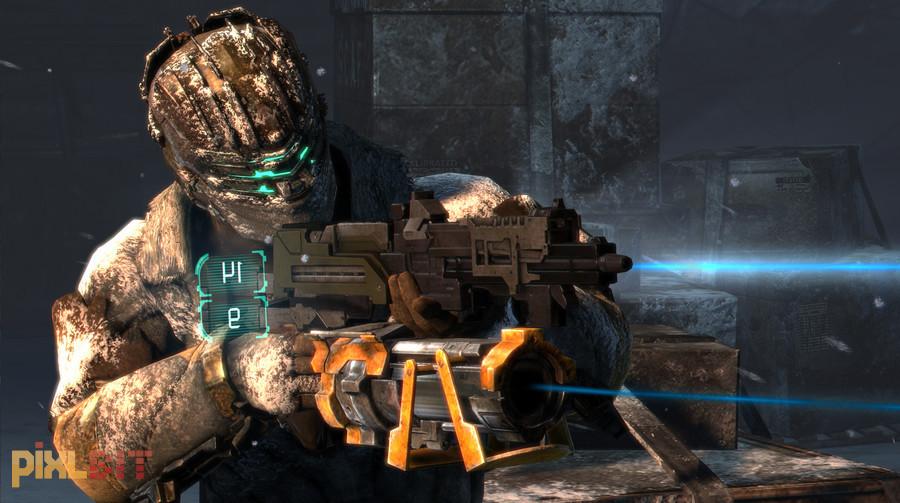 From the cold reaches of space to the hot action of the football field, Madden 13 was sporting some fancy new features. The big news for this year's game is a robust new physics engine, dubbed the Infinity Engine. Not to be confused with the engine that powered (EA owned) BioWare's Baldur's Gate games, this physics package allows for fluid and natural animation transitions. No longer is a tackle a guaranteed stop to a play; now it's possible for a player to regain his or her balance and fight to make it a few extra yards. This has huge implications for how competitive Madden will be played in the future.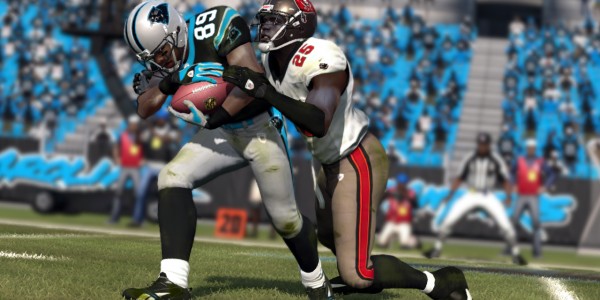 Another important part of the new Madden is the Connected Careers. Buying in to the company line that games are now more of a service than a simple packaged product, Connected Careers allow players to manage their created player and teams not only from within the game but also from their smart phone, PC, and tablet. The game also incorporates a faux Twitter feed, further integrating the "always on, always connected" aspect of this social media world we live in.
Connectivity was also a big selling point for the massive return of the Sim City franchise. EA showed off not one, but two iterations of the famous Will Wright (not involved with this project) city building series. With Sim City Social, EA hopes to take on all those "other" Facebook city building games. It appears to be a fully realized version of Sim City, right down to that classic isometric perspective. Players can invite friends to move into their city, and there are different bonuses for being "good" or "evil". There was no talk on the monetary element of the game, but one has only to look at other popular Facebook games to get an idea of how Sim City Social should be structured. It should be released "in only a few weeks".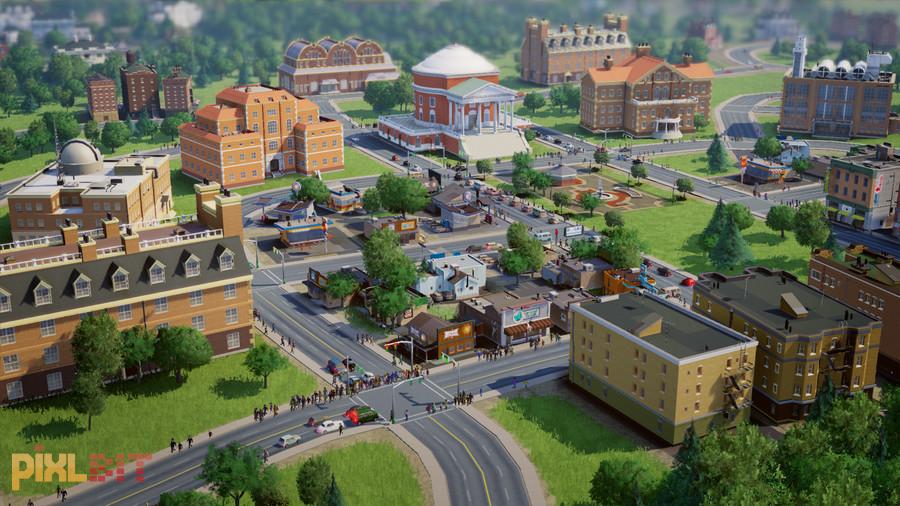 The bigger news was that of the new Sim City. The first release in the series since 2007, the simplified name implies a "reboot" of the franchise. Once again developed by Maxis, this is the first game in the series to feature multiplayer. Players can build and create their city, but in the multiplayer mode the impact they have on the world and the environment can also affect the cities of their friends and neighbors. Much like Maxis' own Spore, this type of "always connected" multiplayer allows for some interesting and unique gameplay applications, as players can work together or work against each other. The game itself displays a cartoonish and yet intensely detailed world, and players can see important data like power supplies and traffic flow with a push of a button. Sim City is also due out next February.
EA sent a clear message that they were on a mission to take out Activision and Call of Duty with the Battlefield series, and while Battlefield 3 may not have seen the stellar success of Modern Warfare 3 it was an impressive achievement for the studio nonetheless. EA took a couple more jabs at Activision, introducing the new Battlefield Premium service. You can read more about it from our own Mike Wall, who also has a special editorial about this new offering coming very soon. EA head John Riccetiello also made a point to give a shout out to former Infinity Ward founders Jason West and Vince Zampella. The duo was famously terminated by Activision, only to form a new studio called Respawn that is working on a new, unannounced game for EA.
The trend of being connected was obviously present with EA's next games—Star Wars: The Old Republic, FIFA 13, and Need For Speed Most Wanted. BioWare's Dr. Ray Muzyka touted the success of SWTOR's subscription base, and highlighted all new content coming to the game in the coming months, including new playable species, a Nightmare difficulty mode for end game raids, and a new planet to explore called Makeb. Beginning in July, new players can play the game for free up to level 15.
FIFA 13 really takes the connectivity to new heights with the FIFA Football Club. This online hub of activity is similar to what Rockstar has done with their Social Club and EA did last year with the Gun Club. The FIFA Football Club allows players to interact not only through the actual game, but via apps on smart phones, tablets, and the website on PCs. With European Football becoming more and more popular in the West, EA hopes to bring the entire fanbase of this sport together through their next release.
Need For Speed Most Wanted stood out for a number of reasons, not the least of which is the fact that there has already been a Most Wanted game for consoles this generation. Developed by Criterion of Burnout fame, Most Wanted gets players back to the thrill of racing from the cops. Set in an open city much like Burnout Paradise, the focus this time around is on the upgraded Autolog system. For those that don't know, Autolog is an in-game social network of sorts that tracks the progress of people on your friends list in real time. As you elect to take on challenges and races, the Autolog will let you know how well your friends did, and is sure to remind you when one of your best times has been beaten. Most Wanted is due out on October 30th, saving it from the increasingly packed month of February 2013.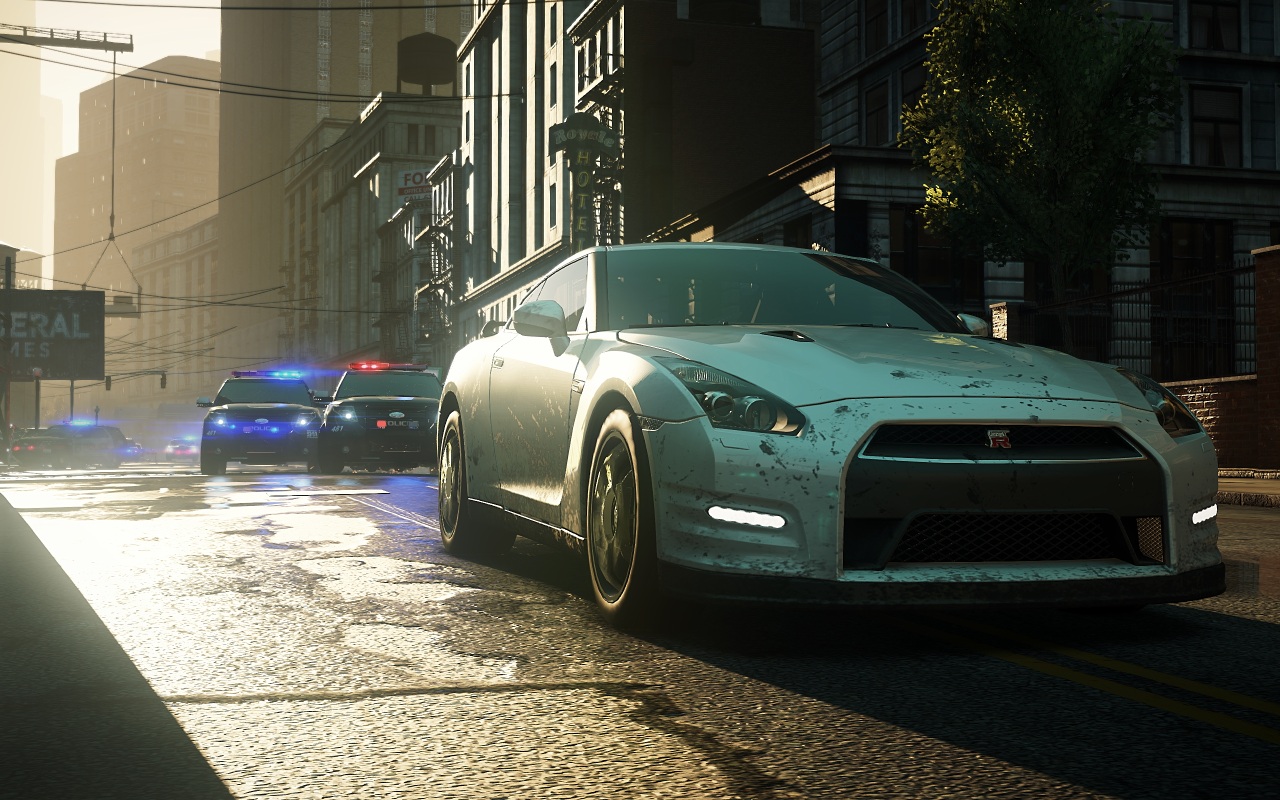 EA closed out the show with a closer look at Crysis 3. Crytek Studios has once again squeezed some impressive graphics and lighting out of their engine, and Crysis 3 looks to improve even on the heights reached by their previous game. This demonstration showed off a mission in the story campaign, with a lot of emphasis placed on the bow and arrow. This allows for some stealthy kills, but when the going gets tough you can rely on the augmented powers of your suit and a hair trigger to see things through. Crysis 3 comes out—you guessed it—next February.
EA had a big showing at E3, but it will be interesting to see how successful the ubiquitous online strategy is for the company. Do gamers get excited for their games to feel more like an ongoing service, or would they prefer to have a complete experience right out of the box? Only time will tell.