THQ Announces Next Saints Row-Continues to Restructure
The company's VP has also stepped down.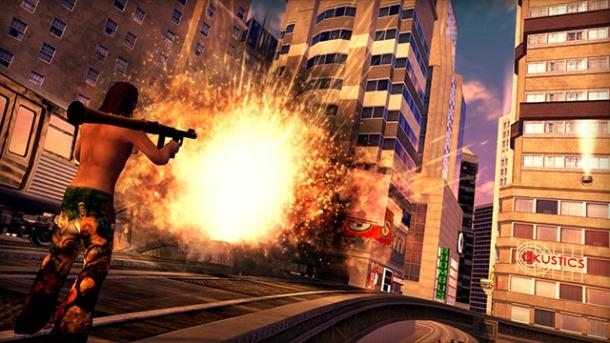 THQ has been in the news a lot lately, due to its financial woes that have caused the company to completely restructure. This has resulted in everything from massive layoffs to the selling off of game properties such as the UFC license to EA and Devil's Third by Tomonobu Itagaki's Valhalla Studios. Well, that restructuring continues, as we've learned of a few more developments in the ongoing saga of this long-suffering publisher.
The most pertinent piece of news to most readers would be the fact that the final DLC episode for Saints Row the Third—titled Enter the Dominatrix—has gotten the axe. Before you cry foul however, this content isn't going away entirely, but is instead becoming the basis for the next full-fledged game in the series. Naughty Dog co-founder-turned president of THQ Jason Rubin had quite a bit to say about Enter the Dominatrix following his recent trip to Volition.
"I asked the team what it could achieve given more time, more resources, and a broader scope for the project. We all agreed we wanted to play that game," said Ruben recently. "When it comes to Saints Row, it's clear our fans want bigger, better, and even more over the top, and that's why Enter The Dominatrix will now be incorporated into a vastly expanded, full-fledged sequel, scheduled for calendar 2013."
With 2013 shaping up to be one of the biggest years for triple-A titles in video game history, it's hard to picture a new Saints Row game not getting buried. But Saints Row the Third was a commercial success, and showed up in many game of the year discussions, so a fourth game in the series could be just what THQ needs to stay afloat.
On the heels of the announcement of Saints Row 4 (or would that be The Fourth?) comes the news that Teri Manby has resigned from THQ. She was the vice president, corporate controller, and chief accounting officer for the company. Though she officially resigned on June 14th, she's staying on until July 6 to help transition her duties to the new VP: Rose Cunningham. Cunningham has been with the company for seven years and was the senior director of financial reporting before her new promotion.
So the task of turning THQ around falls to a new team of leaders. Only time will tell if Jason Rubin and Rose Cunningham can return the company to the financial glory it saw a mere three years ago.