Final Fantasy VII Coming to PC This Year
And are we going to see a Final Fantasy XIII-3?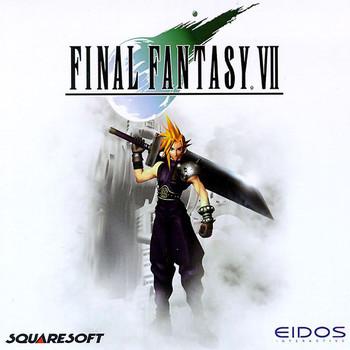 With this being the 25th anniversary of Final Fantasy, it was only a matter of time before we saw news of the special plans Square Enix has for the auspicious occasion. This week, we got the first volley—the announcement of Final Fantasy VII on PC. But that may only end up being the tip of the iceberg.
If you're a savvy gamer you already know that Final Fantasy VII came out on PC years ago. While the announcement of the PC version didn't go into specifics, at the very least this release would be made compatible with modern systems. The announcement trailer also talks about in-game achievements and the ability to max out your characters and gil. That might cause some players to cry foul, but it might be just the thing for people that only want to experience the story again in a stress free environment. Cloud saves are also included for this digital-only release. Expect to relive FF VII on the PC later this year.
In more modern Final Fantasy news, it's possible that the infamous ending to Final Fantasy XIII-2 (which lowered my review score) may see its resolution not through DLC, but another sequel. At a recent GDC event in Taipei, FF XIII and XIII-2 director Motomu Toriyama hinted that there would be more about the ending revealed soon. "The [FFXIII-2] Lightning download content had an ending that left a feeling of mystery and hope," said Toriyama. "The day when the meaning of this will come to light is not too far off."
That time may be at a special Final Fantasy art gallery, open in Japan from August 31-September 2. Since the DLC has wrapped up for Final Fantasy XIII-2 it seems more than likely that a third game will be announced. In addition to that, it sounds like the HD remake of Final Fantasy X—announced for the PS Vita and PS3—is still a long way off. Toriyama was cagey when asked about the game, saying "Regarding HD conversions, there is a lot to look into, so please wait a bit more."
PixlBit will keep you informed on any and all big Final Fantasy news as we get it. Also look forward to our exhaustive Final Fantasy retrospective, coming very soon!