Wasteland 2 Comes With Wasteland
Get two games for the price of one when Wasteland 2 is complete.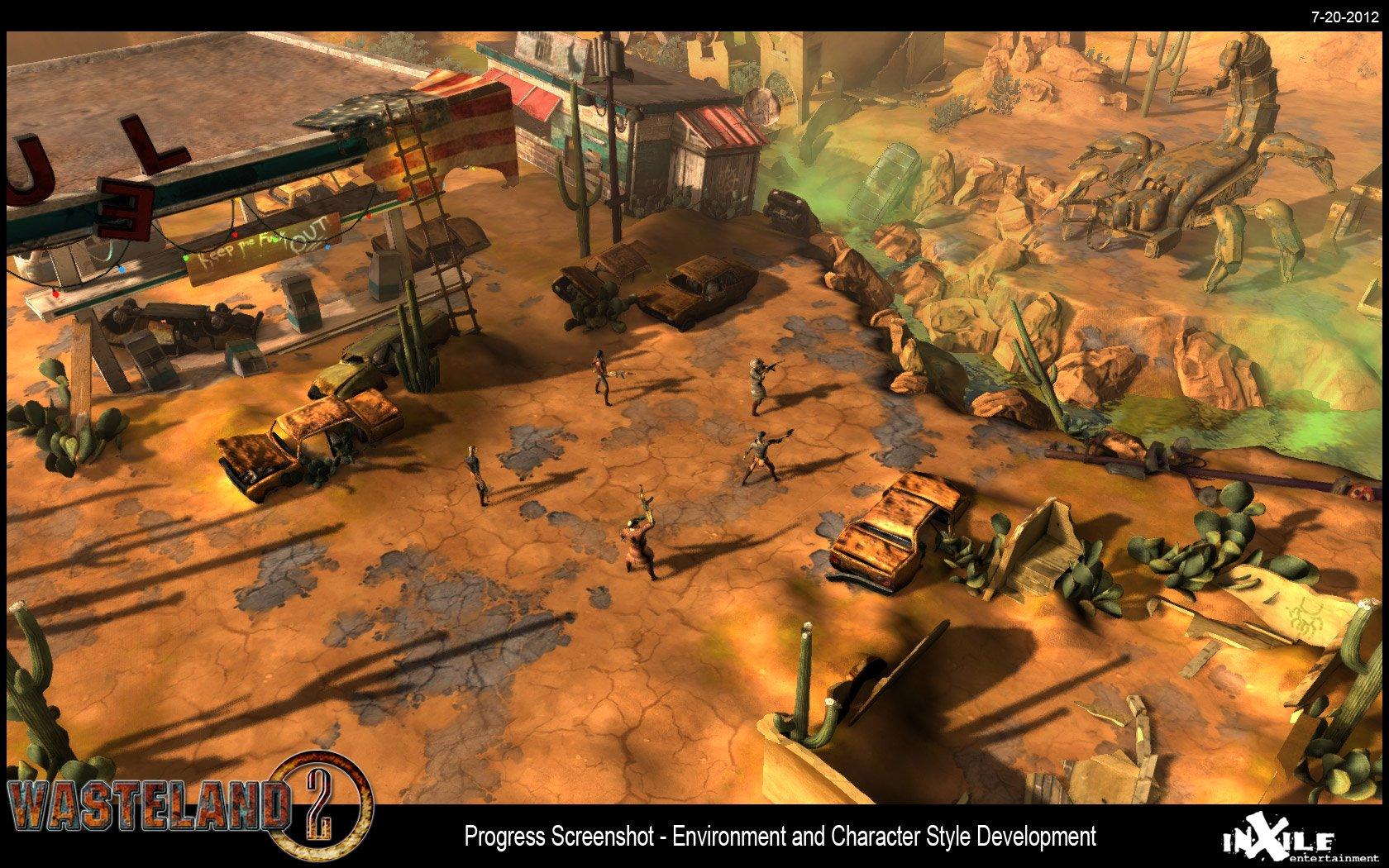 During the past few months it feels like nearly every legendary game designer of the '80s and '90s has come out of the woodwork with a Kickstarter to either create a new game or a remake of one of their classics. One of the more high profile games to get funded was inXile's Wasteland 2. Wasteland was a game that captured the hearts and minds of many PC gamers in the late '80s, but for a vast majority of current players it's not a known quantity. If you're one of those late-to-the-party people that are curious about picking up this sequel, fear not; it was announced today that Wasteland 2 will have the original game included.
Wasteland was released in 1987, and went on to become a very influential RPG in the PC market. It was a huge inspiration for the original Fallout games, which in turn became the basis for Bethesda's Fallout 3. So in a very roundabout way, Wasteland is Fallout 3's granddaddy. Unfortunately, the game has been difficult to come by as computer technology leaps forward year after year.
"The #1 request we had during our Kickstarter campaign was to have the ability to play the first game. Fortunately EA has continued to support us on this project and has granted us the ability to bring the original to the players," said inXile's Brian Fargo. "It is great to be able to make Wasteland available for those feeling nostalgic or who want to experience it for the first time. It certainly will not be a pre-requisite to understand Wasteland 2, but it adds some extra flavor if you did play the prequel."
Wasteland 2 has just entered into development, so a release date is far off. But look forward to more information on the game as things move along.

#Wasteland
#Kickstarter