JoJo's Bizarre Adventure Getting an HD Release
Will gamers embrace the weirdness at a higher price point?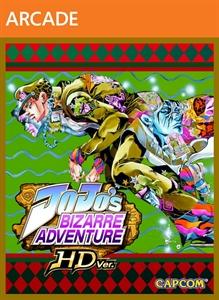 The Sega Dreamcast was home to an eclectic collection of arcade games, but few were as unique as JoJo's Bizarre Adventure by Capcom. The 2D fighting game, based on the long-running manga by Hirohiko Araki, didn't see huge sales the first time around, but Capcom is set to bring this most bizarre adventure to a completely new audience.
Slated for release on August 22, JoJo's Bizarre Adventure HD Ver. sports fully HD visuals. If you prefer a more classic look, you can opt for the original sprites in Arcade SD Mode. The option for scan lines as seen in the Final Fight Double Impact release is not known at this time.
Of course, the other big addition to the game comes in the form of online play. JoJo supports online lobbies for up to eight players, similar to the Endless Battle mode seen in Super Street Fighter IV. Players can also upload replays to show off their best moves or learn from other skilled fighters.
JoJo's Bizarre Adventure HD Ver. will be priced at $19.99 on PSN, or 1600 Microsoft Points. That's a higher price when compared to last year's Street Fighter 3: Third Strike Online or the recently announced Marvel vs. Capcom Origins. Only time will tell if JoJo finds a new audience this time around.