New DLC for Quantum Conundrum Incoming
Continue the puzzle adventure later this summer.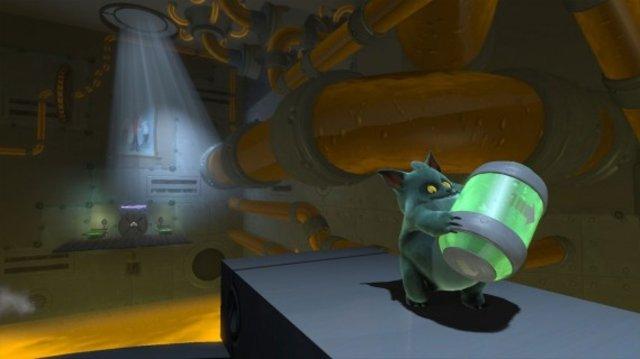 Quantum Conundrum is the next brain child of Kim Swift, one of the people behind the original Portal. Our own Nick DiMola reviewed it recently, and if you were still on the fence on the title, Square Enix is ready to sweeten the pot with some new DLC.
The two content packs—titled The Desmond Debacle and IKE-aramba!—will be rolling out for Steam, PSN, and XBLA over the rest of the summer. The Desmond Debacle arrives on Steam July 31, with PSN and XBLA versions hitting on August 14 and 15, respectively. IKE-aramba! arrives August 28 on Steam, and September 11 and 12 on the other formats. Both add-ons will be priced at 2.99, or 240 Microsoft Points.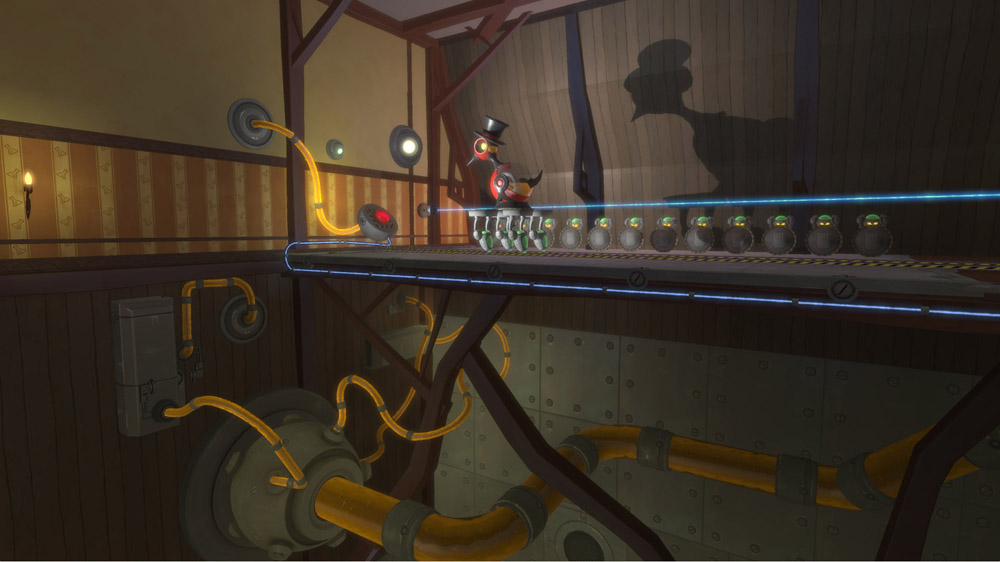 The Desmond Debacle sees players exploring a new wing of Qwadrangle Manor, with some help from Desmond the drinking bird. IKE-arumba! is said to be an all-new adventure, tasking gamers to rescue IKE. That would be the Inter-Dimensional Kinetic Entity, for the uninitiated. There's no word on whether John de Lancie reprises his role as Dr. Qwadrangle, but fingers crossed.
Get ready to fire up your Inter-Dimensional Shift Device once again in these DLC packs that should add hours of brain-teasing content to Quantum Conundrum.