Rumor: Prince of Persia Reboot In the Works?
A leaked screenshot adds fuel to the fire.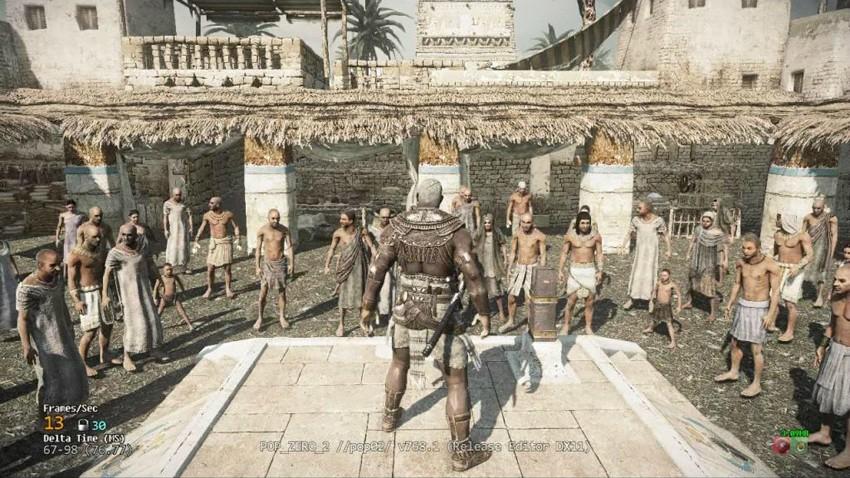 Despite the quick rise of the Prince of Persia series after the initial release of The Sands of Time, it has remained dormant for the past few years. 2010 was the last time anyone heard from Ubisoft on the middle-eastern series with the release of the Forgotten Sands, but it seems that there might be something in store for the "almost forgotten" franchise.
Over the weekend, the screenshot (seen on the right) was uploaded on the Ubisoft forum. Labeled "POP_ZERO_2," it's possible this represents an early image of a brand new Prince of Persia title. Observing the image, there's some interesting information to glean. There appears to be a greater influence on ancient Egyptian culture and a darker skinned Prince (if the character in the center of the screen is indeed the title character). This could mean that the series is headed in quite the opposite direction that the more artistic 2008 reboot had presented.
Ubisoft has yet to confirm or deny these rumors, but it is possible that we may hear some news from them soon.
What are your thoughts on this rumored reboot, and the Prince of Persia series in general? Let us know in the comments section below!