BioWare Announces Dragon Age 3
Fan feedback has played a major role in this role playing game.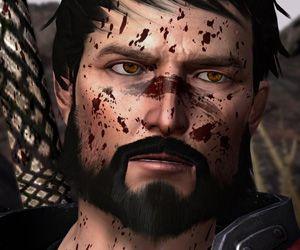 Although Dragon Age 2 saw critical and commercial success, it was hard to deny that it was missing a lot of the magic that Dragon Age: Origins had. BioWare has been very transparent in their desire to take fan feedback to heart, which was most obvious when they changed the controversial ending to Mass Effect 3 earlier this year. The RPG developer has been asking the fans of Dragon Age for input on the series for months now, with the first results being a new approach to party member armor sets. This lead people to speculate that a third Dragon Age was in the works, and today BioWare confirmed that Dragon Age 3: Inquisition is in development.
In addition to a formal press release, Dragon Age executive producer Mark Darrah wrote an open letter to the Dragon Age community. According to Darrah, the team has been working on Dragon Age 3 in some form for two years, which would put early development beginning right as the second game was wrapping up. He goes on to say that the project stepped up production in the past 18 months.
Set for a "late 2013" release, Dragon Age 3 is being developed on DICE's popular Frostbite 2 engine. Non-RPG fanatics will recognize Frostbite 2 as the impressive graphics engine that powered Battlefield 3. This has led to some speculation that Inquisition could be in the works for next-gen systems, as a platform was not specified in the press release. Frostbite 2 is a very scalable engine, and BioWare hopes it will be a good fit for the Dragon Age series.
The majority of the design team for Inquisition has been with the series since the outset, and even though story or setting hasn't been broached at this time Mark Darrah said that the title should give some clues. Players may remember the Seeker for the Chantry from the second game who spends the story questioning the dwarf Varric. Could this be an indication that the story of Hawke continues, or will players be controlling another new avatar? Only time will tell, and we will be following the development of Dragon Age 3 closely.