Site Maintenance Tonight - June 5
Super short notice... sorry guys!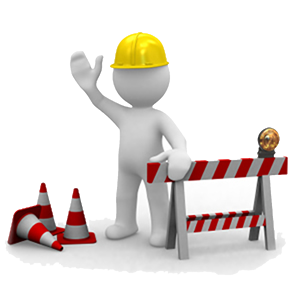 Well, I've been meaning to post about this all day, but it's been hectic and I didn't have internet connection for the majority of it. Regardless, I have some intense site maintenance that I'm going to be performing tonight around 11:59 PM EST. As such, the site will be unavailable for around 15 to 30 minutes.
These changes won't be readily apparent and as a matter of fact, we may experience a few hiccups after they're rolled out. Not to bore you with the details, but I rewrote the entire backend of the site in order to enable me to provide new functionality that wouldn't have worked quite right otherwise.
In short, the way we managed game data wasn't quite right and it presented a constant challenge whenever I tried to integrate information about them into other facets of the site (which on a game site is a bit of a problem). By changing the fundamental structure of the game data, it will be much easier for me to begin exploring ways to link the blogs, collection, and other social aspects into the game database and the site at large.
I did include one piece of visual candy that I hope you like, and in general, pages should load quicker because the newly rewritten code is much more efficient. Sorry there's not something flashier to show this time, but I aim to deliver some very interesting and interactive components that are tailored to the community atmosphere of the site in the near future.
Thanks for your patience!
P.S. - If you do encounter any issues at all, please PM me the details and the time it happened (in EST) and I'll get it resolved as quickly as I can.

#Maintenance