Assassin's Creed May Expand Beyond a Trilogy
With the success of the series and the open-ended aspect of the story, any number of titles could be made.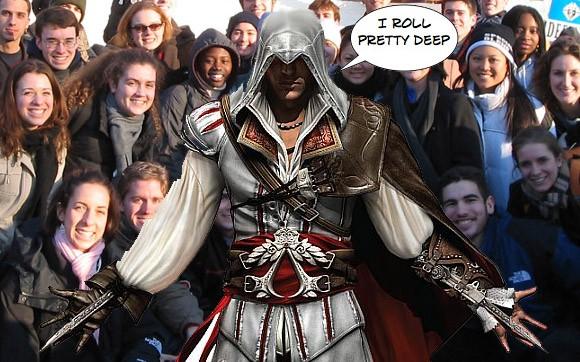 In a recent interview with Xbox 360 World, producer Sébastien Puel talked a bit about the future of the Assassin's Creed series. With Assassin's Creed 2 on the brink of release, discussion has already arisen regarding where the series will go next.
The series was original planned as a trilogy, with the third game concluding the arching story plot of Desmond Miles who was kidnapped by Abstergo Industries in the first title. According to Puel, "[they] could do 35 of these." Creative director Patrice Fortier went on to say that's "what's so great about Assassin's Creed ... we can just expand and expand."
When asked specifically about the third title in the series, and who the protagonist might be, Puel responded that a female lead was possible. "It could be really interesting but we'd need to find the right time period and place for that," according to Puel.
Puel explains that "we don't want to just decide we want to change and have a female hero as the first inspiration is always the time period, but if you're talking about, say, World War II the economies in England and France were run by women because the men were off fighting."
He concluded, "maybe in this context you were a woman in England during WWII. Why not? Nothing prevents us from doing it."