AC/DC Rock Band Walmart Exclusivity Ending Soon
Players will be able to enjoy the Aussie rocker's live track pack without purchasing the title at Walmart.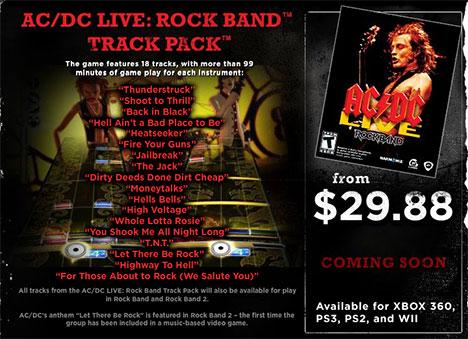 AC/DC Live: Rock Band Track Pack is one of many Rock Band track packs that have been released in standalone form to retail outlets. However, given the exclusivity deal AC/DC has had with the mega-corporation, Walmart, when the game released last November, it was limited to just that chain of stores.
Gamestop is now listing the track pack's release date for November 4, one year and two days after the title was originally released. It's likely that the track pack had a one year exclusivity deal with Walmart and can now be sold elsewhere.
The track pack is being listed for $19.99 and will be available for the Xbox 360, PlayStation 3, Wii, and PlayStation 2.