PixlTalk E3 Day 2 - Tommy Tallarico Interview
Chris and Jason Ross interview Tommy Tallarico about Video Games Live.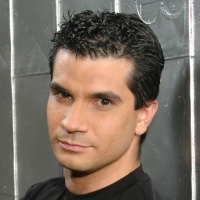 Chris and I were given the opportunity to catch an interview with Tommy Tallarico to talk about Video Games Live and the upcoming Concert this Thursday night. Tune in to hear how music is selected, if old game music ever dies, even where you can buy Video Games Live sheet music and more in our unedited podcast version of the interview.
We're currently working on a transcription, which will be up in a few days. Until then, enjoy!
UPDATE: We're still working on the transcription. E3 kept us all busy last week, and we're still working on the aftermath, but we'll have the interview available for your textual enjoyment sometime this week.