Hackers Create Level Editor for New Super Mario Bros. Wii
The first one released the same day as the game.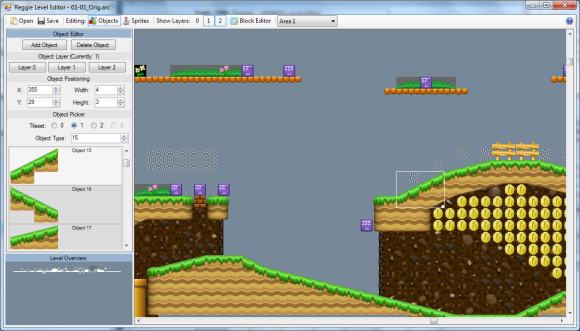 Less than a full week after the launch of Super Mario Bros. Wii, a few ambitious people have managed to hack the game, creating a program that will allow gamers to create their own levels.
These level editors first appeared last Sunday, on the official launch date of New Super Mario Bros. Wii. Currently there is only one available, with another in the works. The level editor available now is created by Vash, codenamed Tanooki. The other, created by Treeki is known as Reggie!, and is currently still in development.
Tanooki boasts the ability to "completely customize every aspect of every level" while the specifics of Reggie! are broken into more explicit details. According to the post, Reggie! will give players the following abilities: Object Editing, Sprite Editing, a Block Editor, and more to be announced at a later point.
While players will be able to download and use these level editors they can only be utilized on the PC through an emulator, not on the Wii itself.
Videos depicting both of the level editors can be seen below.
Tanooki
Reggie!