Tim Tebow announced as NCAA Football 11's Cover Athlete
The former Gator and Heisman Trophy winner will be on every platform's cover.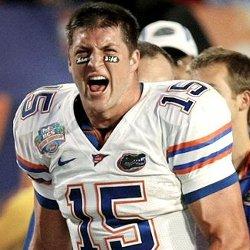 EA's announced that the former UF Quarterback Tim Tebow will be their cover athlete for this year's NCAA Football edition.
Tebow, the figurehead of the winningest Gator class, was the first Sophomore to receive the Heisman, and contributed to the two most recent Gator BCS titles.
Expect to see Tim Tebow on stores' game shelves on July 13th, and if you'd like to follow along and learn more about NCAA Football 11, visit the official site. Major features will be announced regularly from now until the game's launch.