Nintendo Fall Summit 2010 News Round-Up
For those who missed the semi-live blog last night, here's a breakdown of all the relevant news. UPDATE: Watch the whole presentation from last night here!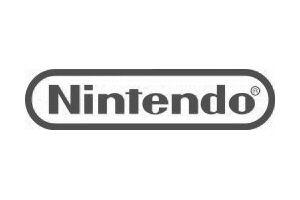 Last night, Nintendo held their Fall Summit for 2010 and revealed quite a bit of news regarding their upcoming products, while introducing a number of new titles.
The 3DS was the star of the evening, with its functionality being detailed, release date and pricing announced, and new games showcased. In Japan, the 3DS will be available on February 26, 2011 for 25,000 Yen (~$300 USD). In both America and Europe, the system will release in March 2011, with exact dates and pricing to be announced in the coming days. The system will be available in either Cosmic Black or Aqua Blue, and in all regions, it will come with a 2GB SD Card and the system will support cards up to 32GB for now.
Similar to the DSi, players will have access to a shop via the system. The 3DS Shop will feature old DSiWare offerings, with players having the ability to re-download games from their DSi, as well as new titles made specifically for the 3DS. Most importantly, the shop will feature a portable Virtual Console that houses Gameboy, Gameboy Color, and Gameboy Advance games. Both Link's Awakening DX and Super Mario Land were confirmed for the service. Finally, some classic titles will be revived on the system in downloadable form and updated to 3D. Sakurai hinted at Kirby's Adventure as a title that might receive that treatment, but no confirmations were made.
In addition to this service, the system will offer a few other on-board services including Memory Notebook, Number of Steps, Total Play Time, and Mii Studio. Mii Studio is said to simplify the Mii experience, and it will allow players to auto-generate a Mii visage of themselves via the game's 3D camera. From there, players can use the studio to fine tune detailed features of their Mii.
The hardware is also able to perform some other interesting functions, like merging two Miis together to create one with characteristics of both.
Communication between 3DS systems is extremely robust according to Nintendo. Tag Mode will kick into effect when players' systems are in passive mode, and as players make their way around, information will be sent and received by the 3DS. Games will have the option of supporting the mode, and Ridge Racer and Super Street Fighter IV 3D both confirmed their support. Ridge Racer will feature the ability to passively transmit ghost data, allowing players to race a variety of players who they may randomly encounter. Miis and software can also be passively transmitted, and the system features an LED in the top right corner to alert players when data transmission is happening.
The 3DS will be capable of multitasking, allowing players to access any of the system's on board functionality via the Home button without quitting their game.
Two Capcom titles were revealed at the Summit, yet another Resident Evil title, Resident Evil: The Mercenaries 3D, and Mega Man Legends 3. Both titles join the already massive list revealed at E3 just a few months ago.
While the conference was mostly for the 3DS, some Wii information was also discussed. The Wii Remote Plus was officially confirmed, and will be released in four colors: white, black, turquoise, and fuchsia. For those unfamiliar, the Wii Remote Plus is the same size as the Wii Remote, but it comes with the MotionPlus functionality built-in, rather than requiring the add-on peripheral.
Rhythm Heaven for Wii was revealed on the Summit floor and announced to have a tentative 2011 release date in Japan. The Last Story for Mistwalker was confirmed to be released on January 27, 2011, but no dates for other regions were revealed.
Finally, on the DS, two new titles were revealed. Battle & Get! Pokémon Typing DS! from Genius Sonority will see release with a brand new peripheral, the Nintendo Wireless Keyboard. Presumed to have similar gameplay to Typing of the Dead, Battle & Get! Pokémon Typing DS! will have players using their keyboard to type phrases in the game.
HAL Laboratory pulled the wraps off their latest title, a brand new Kirby game that allows players to control up-to-ten versions of the floating puffball. Touch screen controls seem to be featured in the game, but no confirmations were made.
Stay tuned in the coming days for 3DS release information in both the US and Europe.