Red Wii to Reach North America
On Nov. 7th, the red Wii model will be released, alongside the Wii Remote Plus, and more.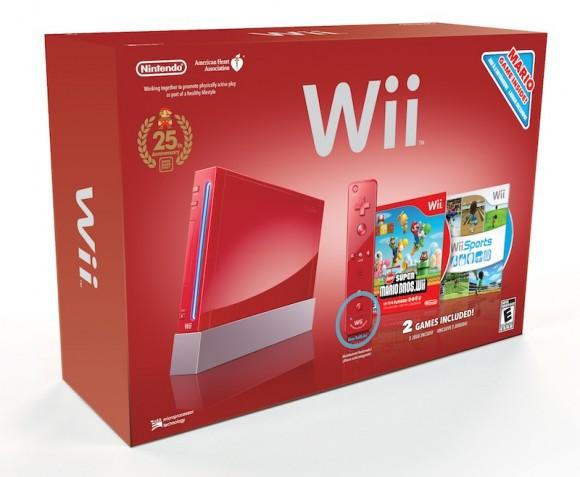 Those anticipating the launch date of Nintendo's previously revealed red Wii can rest their heads. Nintendo announced today in a press release that the new Wii color will reach North America on Nov. 7th.
Bundled inside with the new Wii will be a red Wii Remote Plus, a red Nunchuk, New Super Mario Bros. Wii, and Wii Sports. Nintendo did not state that Wii Sports Resort would be included in their press release. The bundle will retail for $199.99
The bundle will be a limited edition package, and will launch for Super Mario Bros. 25th anniversary. Alongside it, a red 25th anniversary edition of the DSi XL will be released, with Mario Kart DS and a few pieces of DSiWare. This bundle will hit stores for 179.99.
Also being launched that same Sunday are the Wii Remote Plus type of Wii Remotes, along with FlingSmash. The controller alone will retail for $39.99, but bundled with FlingSmash, the set will be $49.99. There was no mention of colors of Wii Remote Pluses in the press release, though a white Wii Remote Plus was pictured, as were black and red in the FlingSmash and Wii bundles mentioned, respectively.