Syndicate Preview
Syndicate stays true to its roots while adapting to the future.
When EA outed Syndicate early this year it was met with a fair amount of criticism. Critics specifically belabored the fact that the reboot was taking the beloved isometric action-adventure-strategy game and molding it into a "visceral first person shooter." In a video game landscape where the FPS is king the move makes sense, but that doesn't mean that longstanding fans are going to be understanding of the change. So it is perhaps with an olive branch extended that publisher EA has revealed that the new Syndicate will contain a robust four-player cooperative campaign to go along with the single-player experience.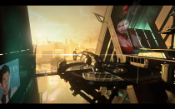 The newly revealed mode will bring together four individuals with a common goal: create a new "Syndicate" that will overpower and eliminate all others. Domination is the name of the game and you'll have an arsenal of advanced weaponry and an array of other gadgets and gizmos to make James Bond jealous.
There are four classes for each member of the team to choose from, such as medics or snipers. Missions are molded to ensure that players stick to their role and really act the part. Choosing to simply "run and gun" your way through a mission will quickly result in complete team obliteration. Even though you'll spend a lot of time looking down the barrel of a gun, Syndicate is staying close to its strategy roots, especially when it comes to the co-op mode.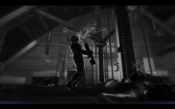 Developer Starbreeze has no small task in convincing fans of old that this will be a reboot that lives up to the memory of the original, but we're optimistic that the studio that made an unbelievably good game out of the Riddick franchise is on the right track.
Syndicate will be hitting store shelves on February 12, 2012 for PlayStation 3, Xbox 360 and PC.