Beyond: Two Souls Preview
If a picture is worth a thousand words, then Beyond: Two Souls is worth a million.
Going by the old proverb 'a picture is worth a thousand words', Quantic Dream's newest title Beyond: Two Souls must be worth a million. After showcasing their impressive "Kara tech demo" back at GDC, it was obvious that Quantic's next title would be a visual splendor and this game does not disappoint. Using the same sophisticated capture technology as James Cameron's Avatar, Beyond: Two Souls is able to depict the uncanny life like mannerisms of its actors, which is welcomed considering award winning actress Ellen Page will be playing the lead.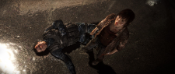 Beyond: Two Souls proves to be much more than just a pretty face, as the story delves into the quandaries of mortality, asking a question we've all contemplated – what happens when we die? Beyond explores this age old question, following the life of Jodie Holmes, a young woman whose mysterious connection to an ethereal being has given her supernatural powers. Over the span of 15 years players will explore the most important aspects of Jodie's life, with each action altering the young woman's fate. David Cage Creative Director/Founder of Quantic Dreams even went on to tease; that depending on how you play, you may get to see what lies beyond.
While the deep and trying narrative is certainly reminiscent of Quantic's Heavy Rain, Beyond's gameplay proves to be much more action oriented. Derived off of a unique gameplay mechanic that allows players to assume the roles of the Jodie and her invisible counterpart, players will be able to employ and manipulate a slew of impressive supernatural powers including the abilities demonstrated in the E3 trailer.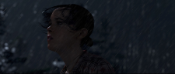 Perhaps the most pertinent facet of Beyond is its emotionally charged atmosphere. The opening E3 cinematic displayed it best with Jodie's telling stoicism. It's not often that a game is able to say so much with so little. There Jodie sat, impervious to the inquisitions of the officer. Her diluted gaze expressing an unsettling mix of desperation and apathy that only an arduous journey could incur. You felt Jodie's pain, sympathized with her trying situation even though you knew not what it was.
While much remains to be seen from Beyond: Two Souls, one thing is for sure this game will make you feel.