Dust: An Elysian Tail Review
The Bottom Line: A must-buy for fans of either Metroidvania games or games with stylish, fun combat systems.

Somehow it's been six whole years since Dust originally released as a Summer of Arcade title on the Xbox 360. It's incredible to me that it's been that long, but though six years have passed, Dust still holds up as a great title today. Since its original XBLA release, the action-adventure spectacle has made its way to PC, PlayStation 4, iOS, and now most recently the Switch, where it feels right at home.
There's not much to say about Dust that hasn't already been said by JD in his original review. Metroid meets Muramasa is such a perfect description for the experience. Being a mashup of the two, it doesn't have quite the depth of Muramasa's combat, nor the deep intricacies of Metroid's level design, but the fusion of both makes it greater than the sum of its parts.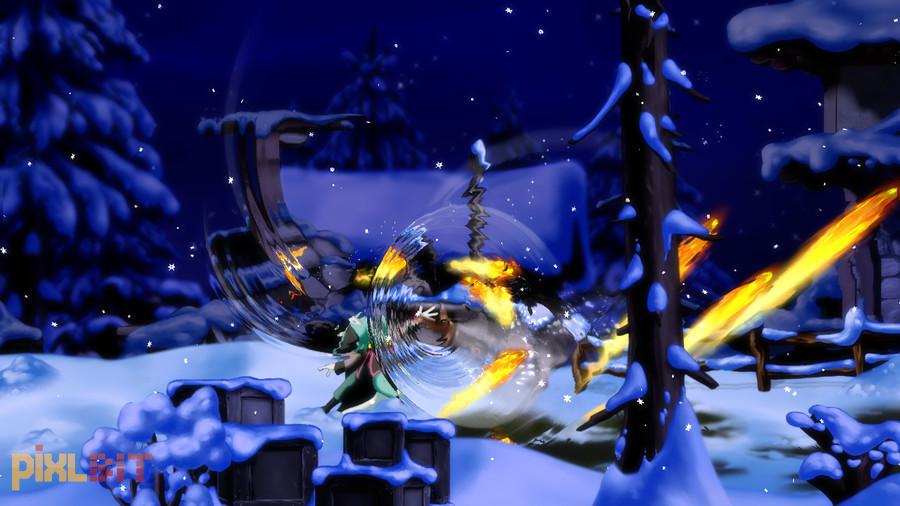 It's incredibly satisfying to pull off crazy huge combos using the Dust Storm move, while also chaining in parries and dodges. Over time, the combat does start to lose its luster, but it's a great time for the majority of the game. Exploring the world and accomplishing quests for NPCs is a fun twist of the usual Metroidvania gameplay and helps give you something else to strive towards outside of just uncovering new areas and tracking down all of the fun items hidden away in the branching paths.
Collecting XP from fights and applying earned gems from leveling gives you a significant feeling of accomplishment because Dust will become noticeably more powerful or gain a non-trivial amount of extra life, noticeably easing the next big encounter. Throughout all facets of the game there are small gripes that add up to Dust's detriment, but largely this is a solid, well-constructed experience that will hold your interest from beginning to end.
Thankfully, the port to Switch is very well done and it runs like a dream on there. Not only that, but it's perfect for on-the-go play. No longer will you need to reach a save point if you need to suddenly put the game down. You can pause it and drop the system into standby mode and pick it up again when you have a moment. Granted, save points aren't too far apart, but this makes it just a bit more convenient, which I love.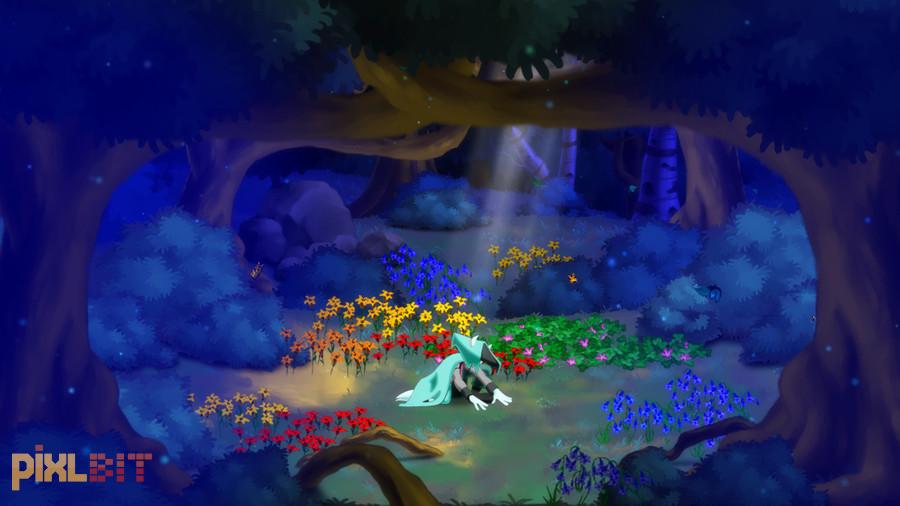 At only $14.99, it's an easy recommendation for Switch owners who haven't had a chance to grab this on another platform; or for those who just want a version to have on-the-go, but don't want to play on a phone.