Ninja Gaiden 3 Review
RECOMMENDATION:

As a rental, it may amuse you for a couple of hours, but will likely get old fast.

There isn't much Ryu Hayabusa can't do, he's a frickin' ninja after all, but in his latest outing it's apparent that even a master death dealer's job can get a bit monotonous after a while.
Ninja Gaiden 3 has a story of sorts, but it isn't the kind of thing that you're likely to care for or even remember once you've been through it. Our stealthy, muscle-bound protagonist (it does seem that he's smuggling watermelons in his biceps) has the unfortunate task of having to save the world in seven days. This of course is nothing new to Mr. Hayabusa, but that's okay because no one was expecting much in terms of plot.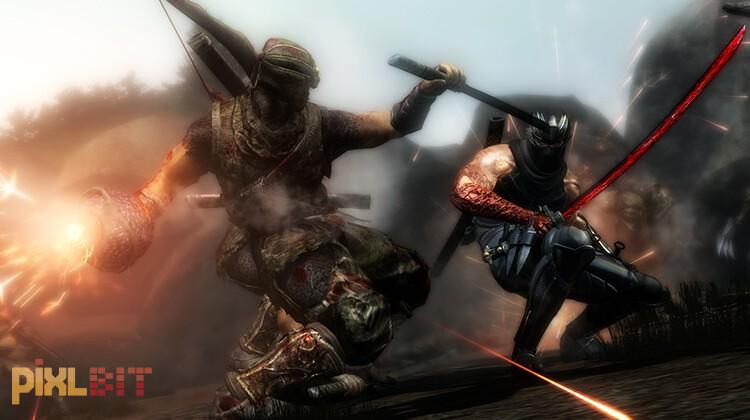 There are certain things that fans do expect in a new Ninja Gaiden game: plenty of baddies to slice and dice and a challenging difficulty level that will test your skills as a ninja warrior. Of these expectations, Ninja Gaiden 3 delivers a practically never ending supply of enemies that places mindless horde tactics over any sort of challenging combat.
Team Ninja approached aimed to make it more accessible to a larger audience, while still appealing to their base. To this end they partially succeeded. Combat is more simple and streamlined so that almost anyone can pick the game up and feel powerful, but it is still nuanced enough to keep the interest of dedicated or "hardcore" players. This balance of simple, yet deep combat is a good move in the series, but when coupled with a dumbed down difficulty level the game begins to suffer.
A typical level will see you running down a linear path until you get to a clearing where you'll immediately be ambushed by a group of enemies. Once you dispatch your would-be assassins, another wave appears and then another and another and so on and so forth, until the last bad guy finally drops to the ground, blood spurting from a gaping hole in his abdomen. From here it's further exercises in repetition – you'll go down a path, come across a clearing or perhaps a wider portion of the path, get ambushed and kill, kill, kill until the bad guys stop impaling themselves on your sword.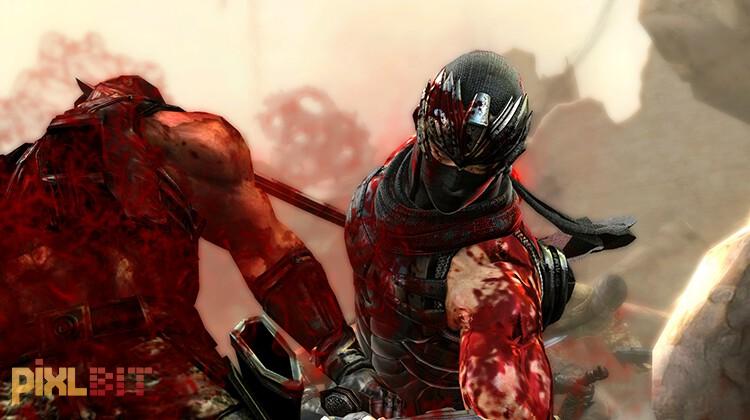 The enemy types are also sadly limited, as you'll fight the same – perhaps differently skinned – enemies in almost every level. The few enemy types that break the mould later in the game also quickly suffer from oversaturation, making encounters even more vanilla and indistinguishable from each other.
Each level has a boss battle that is deceivingly fun until it falls into the same repetitive nature that the normal encounters suffer from. These fights – though epic in nature – are actually rather simple and unnecessarily lengthy. You'll find more often that your patience is tried more often than your skill. Beating a boss is as simple as recognizing your opponent's weak point and exploiting it over and over and over and over….
At times the bosses will change up their tactics, but these adjustments are so subtle that you're not likely going to have to change your strategy even in the slightest. Instead you'll plod along until they are finally defeated – which is just as satisfying a victory as it sounds.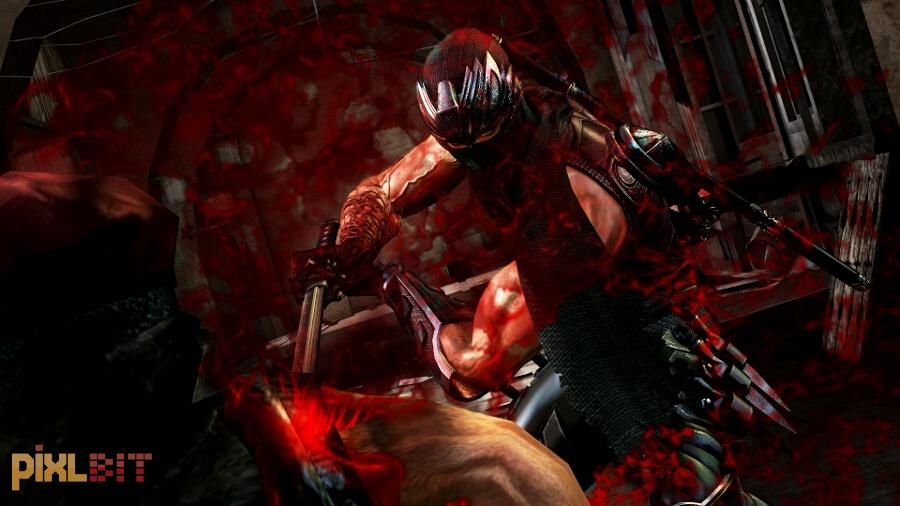 Platforming challenges are nearly non-existent this go-around. There are some small sections that have you cross a rope, climb a wall or do some kind of ninja-esque fashion of locomotion, but these present nearly no feasible challenge and are thus rendered rather insignificant. Taking a page out of Naughty Dog's book, Ninja Gaiden will present the player with simple Quick Time Event button presses in an attempt to make them feel like they're part of the action. These QTEs are so simple and predictable that they don't really add or detract anything from the overall experience (I didn't miss a single one). I can understand the wish to be more interactive in the cinematic moments, but since this adds literally nothing to the game, it would have been nice to see them spend that programming time elsewhere.
Online Multiplayer is wasted on Ninja Gaiden. There are two options from which players can choose: Challenge mode and Clan Battle.
The challenge mode pits a single or a paired up set of players against waves of bad guys, which is essentially the single player campaign in a nutshell. The Clan Battle features 4 vs. 4 battles that take place in small environments recycled from the single player campaign. It may seem fun to put your ninja skills to the test against other players, but the matches quickly devolve into incomprehensible button mashing brawls. The action is so disorganized and cluttered that it becomes difficult to tell the difference between friend and foe – so much so that you can only hope your wild swings will somehow connect with an enemy.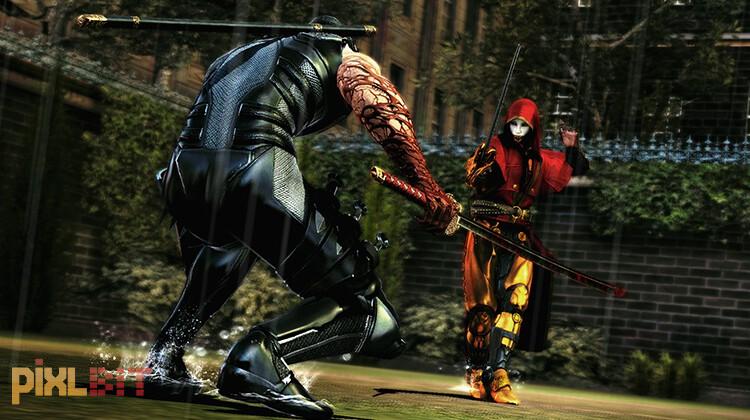 Another, perhaps larger issue with the multiplayer is the state of the game itself. Finding matches was quite difficult for me as there were very few people actually playing the game online. I couldn't help but wonder why Team Ninja didn't implement a more skill-based event that would perhaps match two players against each other in epic battles as that is something that would have likely appealed more to their core demographic. Instead they went the simple, thoughtless route and presented something quite forgettable.
Ninja Gaiden 3 is not a bad game, but it is quite disappointing and doesn't live up to its pedigree. With some added variety and a deeper online experience, Ryu could have really soared in this title. Instead he will have to settle with starring in an uninspired, middle of the road hack and slash.
In the time that I spent reviewing this game a patch was added that made the game slightly more enjoyable. A new difficulty level was added as well as an alternative weapon, the Falcon's Talons. While this doesn't do much to solve the more intrinsic issues with the game, the new weapon and difficulty level help to spice up the game a bit and add at least a couple of options during combat. Hopefully future patches will continue to add to the game in this fashion.