Batman: Arkham City - Harley Quinn's Revenge Review
RECOMMENDATION:

For anyone who enjoyed Arkham City, and can't wait for another chance to don the Cowl.

Batman: Arkham City was arguably one of last year's best games. Not only did it provide a ton of fan-service for Batman fanatics, but it also was a fantastic game, providing a great story, addictive combat, and brilliant production values. One of the most memorable parts of the game, for better or worse is how it ended. Harley Quinn's Revenge deals with the shocking conclusion to Arkham City, and its effect on not only Harley, but the Caped Crusader himself.

This review contains some spoilers of the ending to Batman: Arkham City. You have been warned!
Harley Quinn's Revenge takes place a few weeks after the main game's ending. The Joker is dead and Harley Quinn, Joker's maniacal girlfriend, is in mourning. She decides to set up camp in Joker's old hideout in the now evacuated Arkham City. To make matters worse, she has also taken a few cops hostage. Naturally, Batman goes after her, only to be ambushed and captured by Harley and her minions. It's been two days since anyone has heard from Batman, so Robin travels into Arkham himself to rescue his mentor, and put an end to Harley's twisted scheme.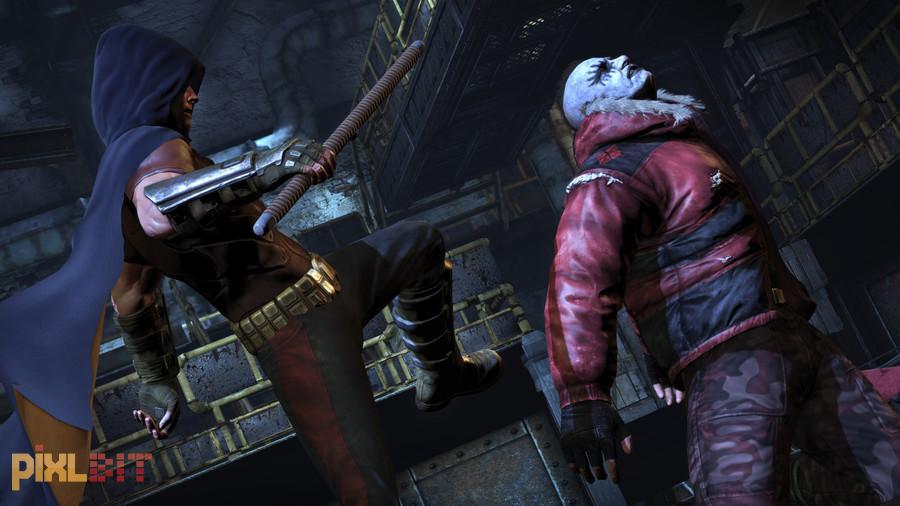 The main point that Harley Quinn's Revenge aims to get across is that the characters involved aren't exactly having their best days. Harley is obviously devastated by the loss of her boyfriend the Joker, but Batman has taken a toll as well. Through side conversations between Robin and Barbra Gordon, as well as comments made by Commissioner Gordon, it's apparent that Batman hasn't quite been himself since the whole incident. While we see some sort of resolution with Harley, we don't quite see exactly how Batman is dealing with this. Though they mention it, they don't exactly tackle Batman himself which is honestly quite disappointing. It's safe to assume that Rocksteady has plans to flesh out that aspect of Batman's character in a future game (or perhaps more DLC?), but to raise the question and not answer it was a little unfair. Still, the fact that it raises some interesting plot points makes for some speculation regarding future sequels. The small bits where we get to see Batman and Robin interact were good as well, leading me to believe that Robin and maybe even characters like Nightwing will play bigger parts in his later adventures.
The gameplay is largely unchanged, with the big addition being the ability to play as Robin through many of the story sequences. While he doesn't have nearly as much gear as Batman, he still has some brand new gadgets, as well as a uniquefighting style. In your search for Batman, you will use stealth and standard combat to fell your enemies and rescue Batman. Unfortunately, there are no open world segments during the Robin portions of the DLC, so you can't fly around Gotham as the boy wonder. It would have been nice to be able to use him in the open world sections, but it's not a huge loss.
Though Robin's bits are linear there is a bit of open world to re-explore while playing the Batman sections of the DLC. That said, there are few opportunities to stray off the main path. There are no side-quests to complete aside from some Harley balloon popping, so generally, the idea is to keep the player focused on the task at hand.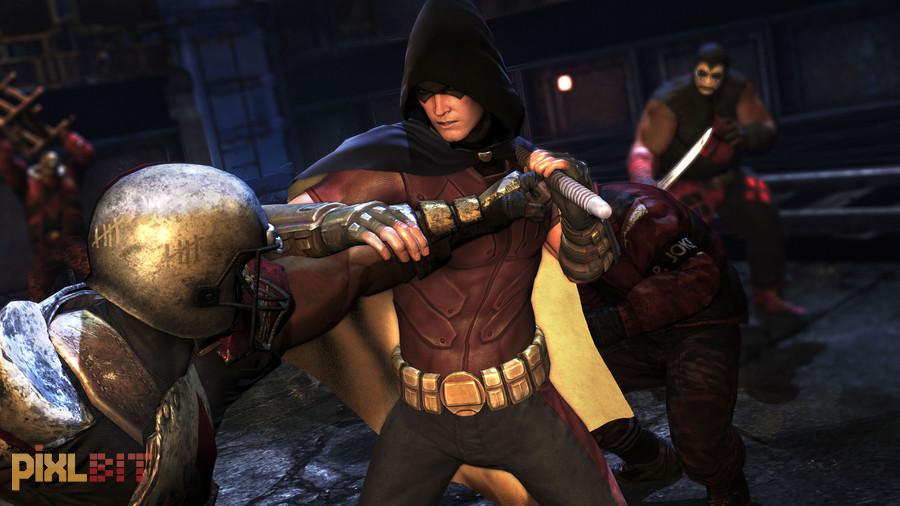 Harley Quinn's Revenge does a good job of reminding players why Arkham City was such a great game in the first place. The gameplay itself stands on its own, with one of the best hand-to -hand combat engines in recent memory. Mixed in with some intense stealth sections, everything that you remember from your previous adventure in Arkham City is intact.
Overall, Harley Quinn's Revenge is a worthwhile addition to Arkham City. The DLC adds about two and a half hours of content for 800 Microsoft Points (or $9.99 for PC and PS3 users), which isn't bad by any means. While it's disappointing that we don't quite get the answers to all of our questions regarding Batman's mental state, it's still more of one of last year's best games, and that's pretty hard to argue with. If you are a fan of Arkham City, Harley Quinn's Revenge is a no-brainer and while it's not the best DLC ever, it creates an interesting pathway for the future of the Arkham themed Batman games.