Virtua Fighter 5 Final Showdown Review
RECOMMENDATION:

For fans of in depth, and challenging 3D fighters.

The Virtua Fighter series is well known and applauded for its balance and its simple complexity. A fighting game played with only three buttons, Virtua Fighter features a simple control scheme but adds incredible depth with its refined gameplay systems. This may seem odd when compared to other fighters that use more buttons, but Virtua Fighter is arguably one of the most complex fighting games on the market. With this latest iteration—subtitled Final Showdown—the series emphasizes its strong points.
As a downloadable title, Virtua Fighter 5: Final Showdown cuts out a lot of the fluff that comes along with most retail fighters. There is a simple, barebones arcade mode, score attack, local and online multiplayer options and a detailed move tutorial. There are a few other modes, like License Mode, where you are given win conditions, but overall the offerings are standard fair.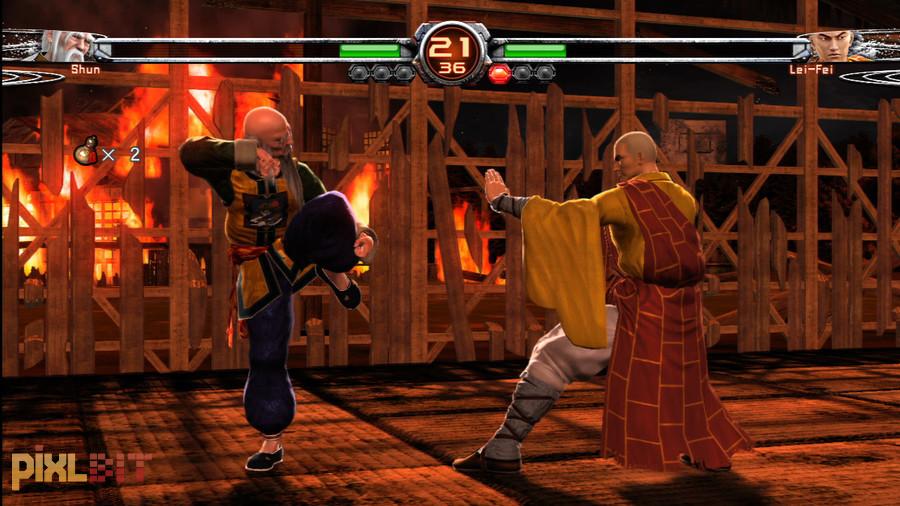 The real meat comes when you actually try and play the game. During arcade mode, you fight a series of opponents as usual until you reach the end, where you may get to fight a secret boss. The AI is typically fair, and naturally easier depending on your own skill level.
When playing Virtua Fighter, the first thing you will notice is that it is played with three buttons; punch, kick and guard. While this may seem overly simple, the complexity comes in as soon as you delve in to the character move list. Each character has a different fighting style and with it a plethora of moves at their disposal. Within the roster of 19 fighters, no character has any remarkable disadvantage, meaning that victory is a matter of skill and knowledge, rather than cheap tactics.
As you've no doubt figured, the game is indeed very complex. Players brand new to Virtua Fighter will quickly find that mastering the game takes hours and hours of practice. Through combinations of attacks, throws, stances and stage combos, players will eventually learn that Virtua Fighter is unlike many fighters on the market. Paying attention to your opponent'`s attacks is vital when guarding, and using defensive techniques like quick steps are extremely important to getting the upper hand. Players familiar with the series will feel right at home, and will likely grow to love the game a lot. Players new to Virtua Fighter however might be turned off by the challenge.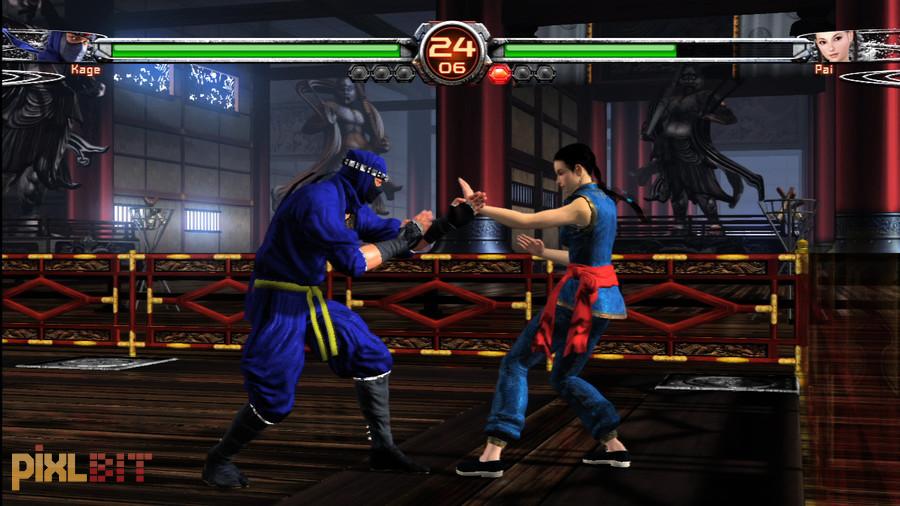 The games tutorial does help somewhat, but the game doesn't exactly tell you what tactics are best and when to use them. This unfortunately places this game within a niche of hardcore fighting game fans that are willing to put in the time to learn the intricacies of the game. Thankfully, the game has a detailed training mode. There are many different options that players can customize, like positioning and stance that let you explore every possible challenge you might face.
Virtua Fighter 5: Final Showdown provides a few new additions and balance changes from the original 2007 release of Virtua Fighter 5. Things like costumes can be downloaded via DLC, but they are quite expensive and only worth it for the hardest of the core. Unfortunately, none of the costumes are unlockable anymore which might anger players who have played older Virtua Fighter games.
One of the major draws is the online play. Simply put, it works well. While it doesn't offer the grandiose amount of options as say, the most recent Street Fighter, it still proves to be a simple enough training ground for players looking to step up their game. Players may find the ranking system familiar with the traditional martial arts ranking system, starting at 10th Kyu going to 1st Kyu, then from 1st Dan to 10th Dan and finally with ranks that are custom to your win/loss ratio.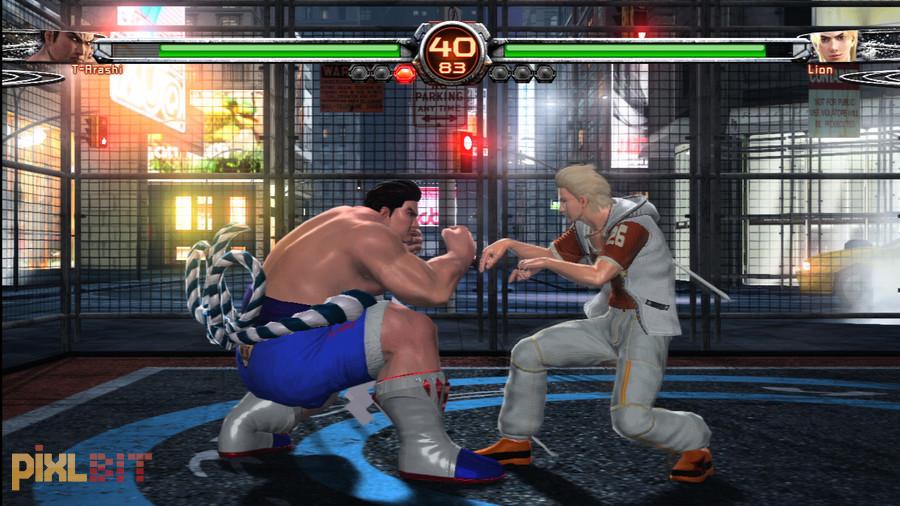 Overall, while Virtua Fighter 5: Final Showdown provides a great fighting experience for the hardcore, I can't recommend it to all players due to the steep learning curve and limited options.