The Walking Dead: The Game - Episode 2: Starved for Help Review
RECOMMENDATION:

For fans of the Walking Dead, or Point and Click Adventure games. A must play if you have played Episode 1.

Set in the same universe as the graphic novel of the same name, this episodic tale follows the story of Lee Everet, an ex-convict with a troubled past and his interactions with the characters he meets. Though zombies are the primary antagonists of The Walking Dead series, one theme that the series drives home is the fact that everyday people can be just as, if not more dangerous than the undead. Episode 2: Starved For Help continues this theme.
Between the two episodes, the crew meets up with a new character, Mark, a former member of the Air Force. The group decided to let him join because of his ample food stock, but after the three months pass, the group is left with about a week's worth. Everyone is hungry, and tensions are high. The group is struggling not only over food and water, but leadership as well.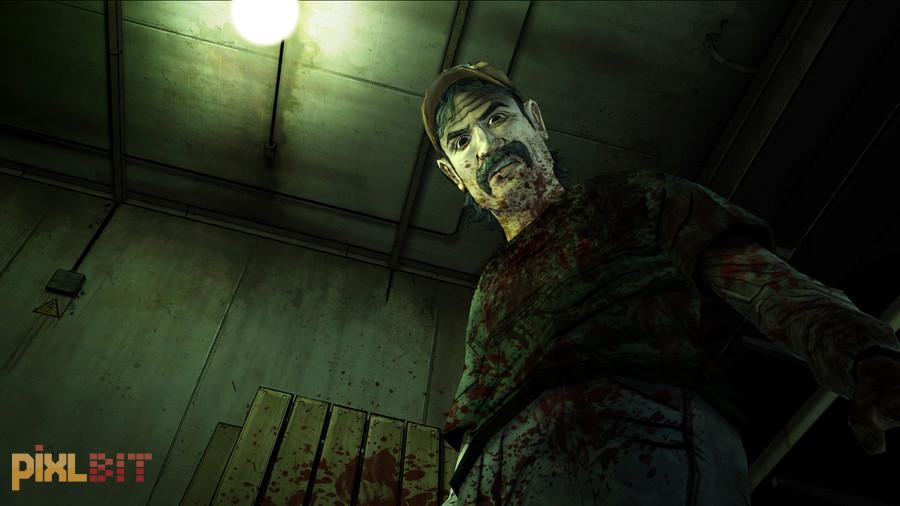 One thing that's great about The Walking Dead games is the fact that, like the Mass Effect series, the choices that you make have a strong effect on the way people react to you, as well as important decisions like who lives and who dies. Within the opening moments of the game, you can see the fallout of choices that you have made in the first episode. Certain characters will be alive as opposed to others and their roles are fundamentally different; for example, choosing to save Doug will bring about different items and events than if you saved Carley.
The story in Episode 2 takes some dramatic and surprising turns. After meeting with a group of brothers looking for gas, they decide to trade resources and travel to a barn where food and water are plenty. Of course everything isn't as it seems. Through Lee's actions, players will have a lot of different choices to make. The choices in this game blur the lines between what's right and wrong by putting you in positions where it's not as obvious as one would think. These shades of grey help bring these characters to life in a way that rivals the best stories in gaming.
One theme that's strongly at work here is the dynamic between humans in a zombie infested world. Zombies are obviously a huge threat, but the dynamic between survivors is explored heavily. Players are given a well-rounded perspective that forces them to question who they trust, and who is worth protecting. Characters that you think you hate are written in a way that make you second guess your judgment. The same thing goes for characters that you trust, as you begin to question their allegiance. Lee's dialogue options give a grand scope of morality and it's up to the player and his personal moral compass to determine what's right and wrong. There are many moments that make you feel like you are truly in that world and are preparing to make a decision with serious consequences. I won't spoil it here, but upon playing the game, you will see that these choices truly do have a dramatic impact.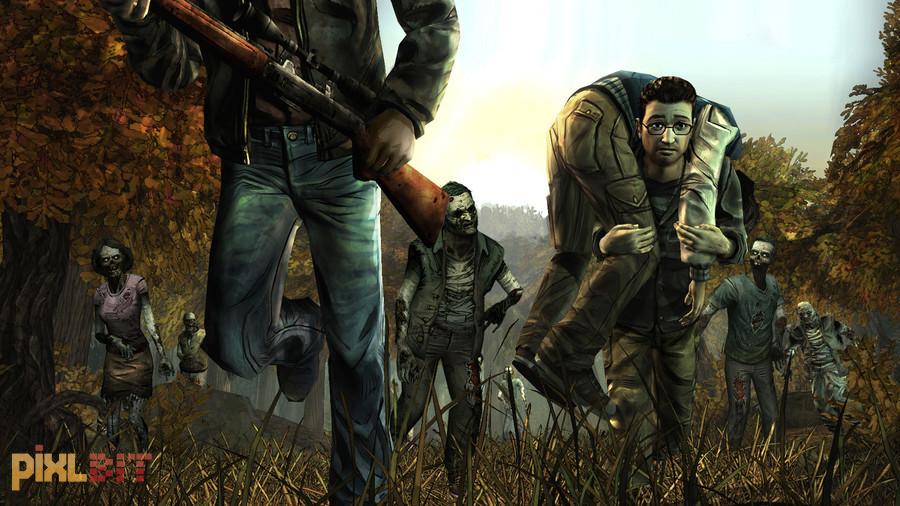 The gameplay is exactly the same as it was in the previous episode. Players have the option to pick from different dialogue options using the face buttons, or they could just choose to say nothing and remain silent. The timer that plays out during certain conversations really forces the player to think fast, and in turn delivers a more realistic answer. Action scenes are still carried out using the cursor and buttons, making it so you must be conscious of what you are aiming at, and what you are doing if you hope to survive.
Despite all of the great things about Episode 2, there are some problems that were apparent in the first game that seem to be a bit worse in this one. For example, scenes jump pretty abruptly and end up looking very choppy. Loading times are odd in some areas, leading to strange pauses and staring at a black screen for a while. An odd glitch occurred as well which stripped me of the first two achievements that I earned in Episode 2 and I had to replay the first two chapters to get them back. While it wasn't necessarily a bad thing (because I made different choices and saw some new outcomes) it was frustrating.
Ultimately it's easy to say that Telltale has something great here. While the gameplay is not heavy by any means, the narrative and characters really create a tale that is worth playing multiple times. The choices are difficult, and the theme is powerful. Coming out of Episode 2, you realize more than ever that though the Zombies are indeed the main enemies, the people around you are just as, if not more dangerous. Overall, I believe anyone who enjoyed Episode 1 should do themselves a favor and pick up Starved for Help.