To The Moon Review
RECOMMENDATION:

For everyone who enjoys a great story, and humorous writing.

To the Moon created a bit of buzz a few months ago. Originally released in 2011 through the author, Kan Gao's website, the game acquired a cult following. People who played the game praised it, claiming that it had one of the best stories in gaming. Now that the game is available on Steam, even more players will be able to see if those claims were legitimate. From my time with the game, I can say that it lives up to the hype.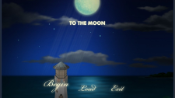 To the Moon is a point and click adventure style game. Boasting a pixelated graphic style reminiscent of the old school RPG epics like Chrono Trigger and Final Fantasy, it might throw some users off that expect flashier graphics. To the Moon is extremely light on gameplay, relying heavily on its narrative. This alone might be a deal breaker for some, but despite its shortcomings in the gameplay department, its story hits home providing one of the most emotional experiences that I've had playing a game.
The game tells a story about an old and dying man named Johnny Wyles. In his time, there exists a technology which allows people to artificially construct memories. The Sigmund Corporation uses this technology for "wish fulfillment" as a service to dying patients. You play as either Dr. Rosalene or Dr. Watts as you try to fulfill Johnny's final wish, which is to go to the moon.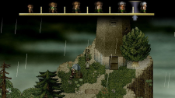 The two doctors insert themselves into Johnny's memories in order to plant the memory. Within each memory, you learn something new about Johnny's life, his ambitions and even some dark secrets within his past. You see his life as an older man, an adult, young adult, teenager, and even as a young child. Within each section, you are tasked with finding five memorable events in order to fill up a small meter at the bottom of the screen. When all five are found, you are tasked with finding a memento in order to activate the next jump in his memories. Before activating the memento, there is a puzzle that needs to be solved, but they are all pretty easy, and take no more an a few seconds to complete on most occasions.
This may not seem like the most engaging gameplay experience; I will admit that it isn't as far as gameplay depth is concerned. That would be unfortunate if the narrative wasn't so great. What pushes this game into greatness is its storytelling qualities, and likable characters. This alone was more than enough to keep me engaged throughout the experience.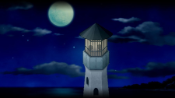 Learning about Johnny's life, love and aspirations is extremely engaging from a story standpoint. This is due to the superb writing; each character comes to life with personality and flair. I will admit, the script is hindered by many immature lines and random humor which usually downplays what would otherwise be a very serious moment. I personally enjoyed some of the humor and multiple references to things that I've enjoyed over the years. That said, there were many points where the humor took me out of the experience. The quirky nature of the humor makes some of the situations less believable, but overall, the instances of humor do help to give the characters dimension, and keep the game from being too much of a downer when things get bad for the protagonists.
These moments are at the heart of a tale that is full of moments that will spark your curiosity, question the beliefs of certain characters, and may even surprise you. A few moments in the game were so touching that they had me close to tears, and wasn't expecting that from To the Moon. I can't divulge into too much of the story without spoiling it, but I can easily say that the story and writing are enough to warrant at least watching a play through of the game.
This is a difficult game to tell people to run out and play. While To the Moon features one of my favorite stories in games, there technically isn't much of a game to be played. Fans of point and click adventures will be able to appreciate the game as it is. Most other players might not want to pay the price of admission, which is about $10. That said, waiting for a big Steam sale would probably make To the Moon an easy recommendation. Still, I do suggest that every gamer play, or at least watch To the Moon if they want to enjoy a touching, emotional and memorable story.