Ninja Gaiden Sigma 2 Plus Review
RECOMMENDATION:

The PlayStation 3 version is still the best way to play Ninja Gaiden II.

Like a photocopy of a photocopy, Ninja Gaiden Sigma 2 Plus reproduces the content of its original source but degrades the quality. The source is Ninja Gaiden II: Team Ninja's hack-and-slash action adventure game released for Xbox 360 in 2008. A port would be released for PlayStation 3 in 2009 (hence the Sigma) and again for PlayStation Vita in 2013 (hence the Plus). What we're left with is that third clone from Multiplicity.
Ports of older games are always tricky to tackle, so I've decided to break down my thoughts on Ninja Gaiden Sigma 2 into two handy sections. First, let's talk about: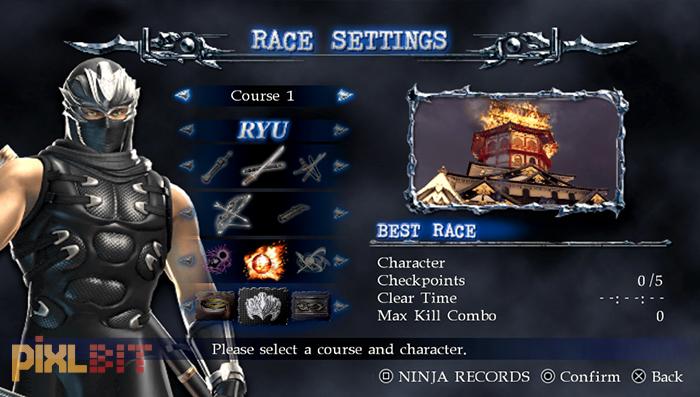 The Game Itself
Ninja Gaiden II is the quest of Ryu Hayabusa, Dragon Ninja of the Hayabusa Ninja Clan, to stop the Black Spider Ninja Clan from resurrecting the Archfiend Vazdah for reasons the game doesn't share and quite possibly doesn't actually know. The story unfolds between chapters via short cutscenes with bad writing that failed to interest me whatsoever. But Ninja Gaiden, with its late '80s arcade roots, isn't about story; it's about hacking and slashing whatever the game throws at you. And fortunately, that's its biggest strength.
The combat in Ninja Gaiden II flows with blistering speed and mechanical depth that's second to none. Ryu employs a large variety of combos that blend ninpo (magic-based attacks) with melee and ranged weapons to vanquish foes with brutal and satisfying animations. Combat basics are easy to learn, but the system as a whole is deep enough to be challenging for even seasoned players to master.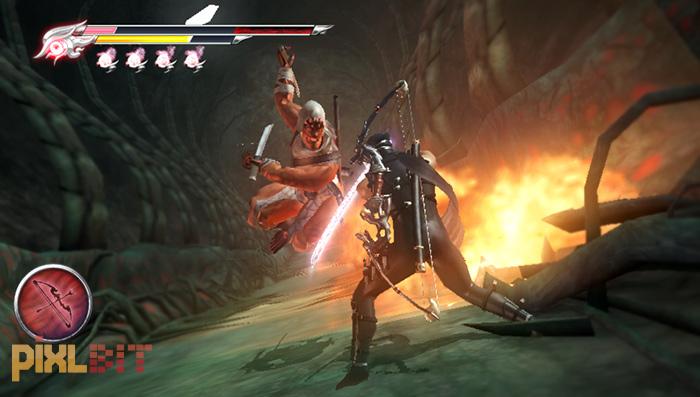 Although you'll spend the majority of Ryu's quest fighting hordes of demons, the segments connecting these battles are less expertly crafted and wholly less enjoyable.
Stage design is basic and easy to navigate, usually limited to small corridors with occasional branches. Holding the right shoulder button will cause Ryu to focus on his destination, but I was rarely ever unclear about where to go. The greater use of the feature, I discovered, is to go the opposite way from where Ryu suggests, because inevitably it leads to a collectible.
Platforming, although fortunately rare, is often frustrating because Ryu can't be trusted to go where you would expect based on the commands you issue. Wall running is particularly unreliable, and failing often requires backtracking for 10–15 seconds.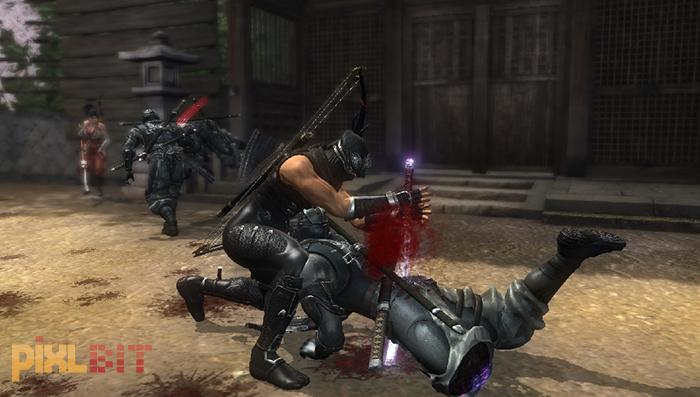 Ryu may upgrade weapons by using blacksmith shops encountered periodically. Upgrading grants access to additional combos but doesn't fundamentally change or improve combat, and the linear progression is hard to get too excited about.
So that's what I think about the game in a nutshell. Let's see what's new with:
The Vita Release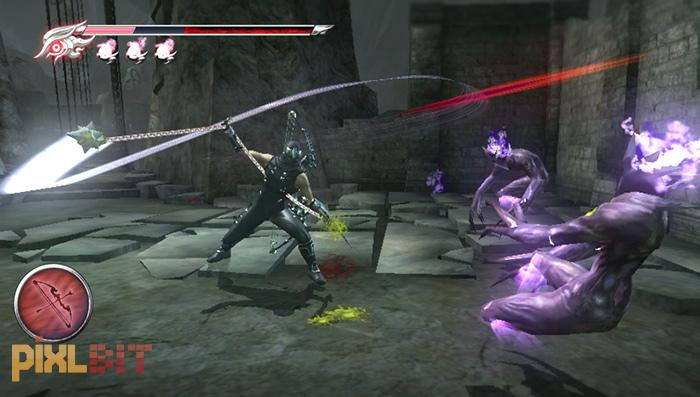 New for the Vita are additional costumes, a "Hero Mode" (easy) difficulty setting, a "Ninja Race" time attack mode, and touchscreen controls.
Hero Mode may be the most significant addition to the core game. Fans that enjoy the series for its challenge are unlikely to care, but newcomers for whom Ninja Gaiden's legendary difficulty was a barrier to entry may appreciate this easier option.
While the other Vita-exclusive features don't significantly add to or subtract from the game, "Plus" is a questionable suffix because the Vita release also removes content added to the Sigma version. Online multiplayer is gone, replaced with less satisfying AI co-op, while the option for Japanese voiceovers was also removed.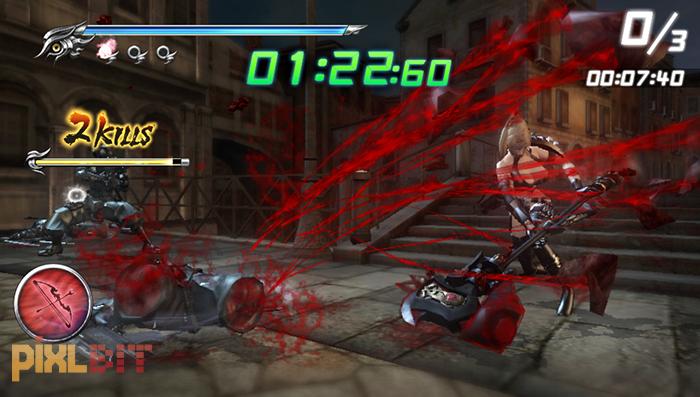 NGS2P aims for 30 frames per second but often fails to perform at that framerate. Dropped frames are highly noticeable due to the precision of battle. Oddly, the game tries to maintain its framerate by reducing picture quality to the point where the image is visibly pixilated. I might be able to forgive the game if it either dropped frames or reduced the picture quality. The fact the game does both and still can't maintain its framerate speaks poorly of the programming.
Ninja Gaiden's suitability as a portable title partly depends on how you play. I played the digital version provided for review and found I was able to stop and start without losing my place simply by sleeping and waking the system. Your mileage may vary if you're going to be swapping cartridges or playing a harder difficulty requiring more focus
Some form of Ninja Gaiden II is worth playing if only for the combat, but the Vita release is difficult to recommend unless you value portability above features and performance. Otherwise the PS3 version is the one to buy, should you have the option.