Element4l Review
RECOMMENDATION:

People who like games that think outside of the box.

Element4l is an innovative platformer that focuses on how well you know your physics, as well as your ability to adapt. You have control of the four elements, and the only enemy is your own environment. The four elements are bound together, and are on a quest to shape life. This is no ordinary platform game—you must use logic, reasoning, and physics to traverse through the levels. This is an experimental title that's wrapped in a wonderful soundtrack, composed by MindTree. This game challenges you to rearrange your reflexes, and figure out which element is best suited to each obstacle.
In the beginning, you start out with just the element of air, who talks about how lonely it is, and suggests a search for the other elements. Once you gather up the other three, you can use either the arrow keys or W, S, A, and D to switch between the four. Up is air, down is stone, left is ice, and right is fire. Each element has its specific strengths, and they each have their respective weaknesses. Fire presents itself in the form of fireballs, propelling you forward with bursts of speed, but if you run into an obstacle you will explode, showering the area with brightly colored sparks. This holds true with any element; your air bubble will pop when it comes into contact with any surface, ice will melt, and stone will break. It takes a lot of focus and critical thinking to be able to switch back and forth across the elements quickly to be able to adapt to the structure of the world.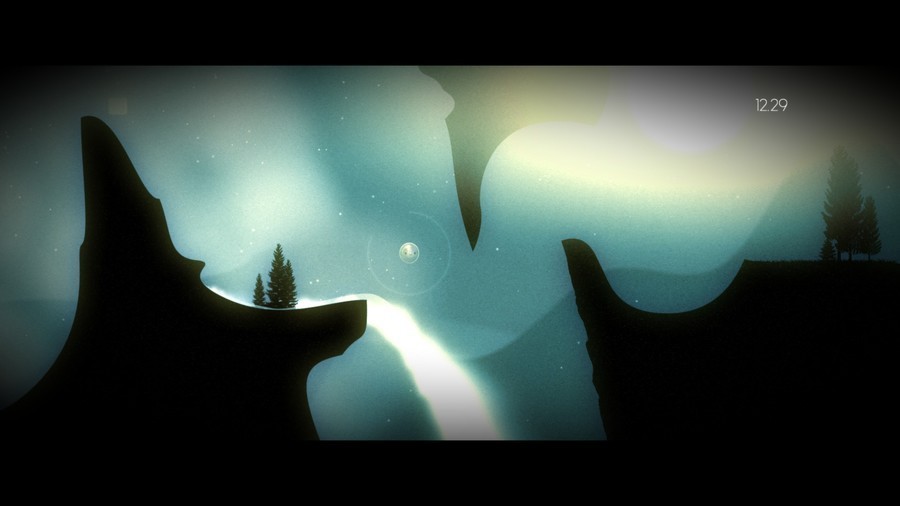 Once you collect all four elements and move into the first level, you are then introduced to Soul Sparks. Soul Sparks are small balls of light that the elements consume to replenish their energy. As you switch through the elements, you will notice a faint circle around your little 'character' (for lack of a better word), that denotes your current supply of energy. It depletes as you switch between the elements, so when you are crossing a particularly difficult area, managing energy is important. Thankfully, you can always revert to ice if your energy runs out. Ice requires no energy to use, so it will quickly become your best friend.
The main key to crossing the levels is to keep your momentum. You never want to slow down, because ultimately, you will end up having to restart at the nearest checkpoint (for which there are no markers, so who knows how far you are from the last one?). The key is to constantly change; if you start off on a flat surface, use fire to pop forward, then quickly switch to ice to start sliding. Keep switching between the two until you pick up enough speed to ramp up a jump; switch to air to jump just a little bit higher, then switch to stone to drop down with speed to a loop, switching to ice as you hit the surface to initiate your slide. There are constant surprises in the world that you will have to quickly accustom yourself to-whether it's a thin wall to break through with stone, or a vent to surge upward with air. There was a cool little moment where I learned that hitting a lava wall with fire will cause you to bounce (note: this is different from the lava pool!), and a small gap touched by lava where I could melt my ice form to slush to slither through.
There were minor mishaps along my journey-mostly glitches within the game. There was one especially aggravating section where I was trying to pick up speed to make it up a huge loop, and inevitably, the game would glitch right at the apex. So, I would just fall back down, and have to restart from the checkpoint. However, after finally calming down, I got the idea to restart the game, maybe there was an issue with the client.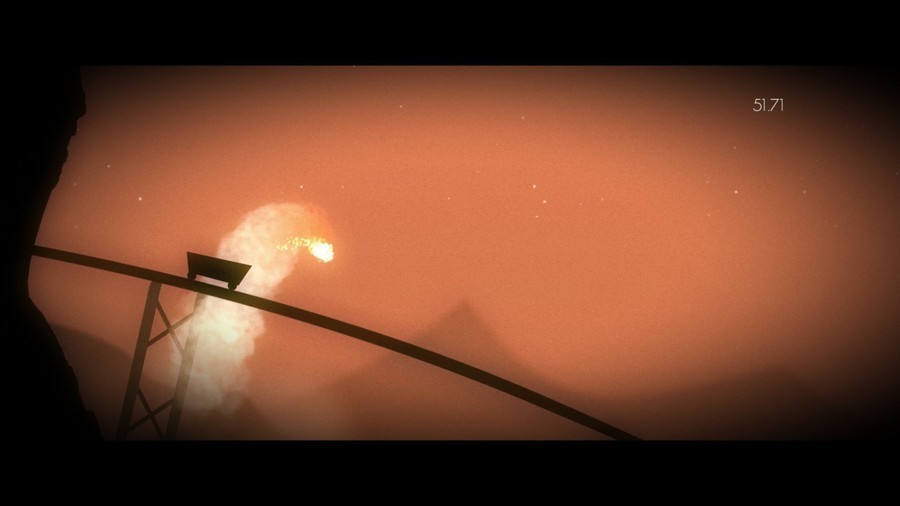 I got past that part!
Luckily, those small glitches were the only problems I experienced, so once I recovered from a glitch, it was smooth sailing for the most part. I think there were about 5 minor glitches. The rest of the problems were all on my lack of elemental control.
I highly recommend this game to everyone who enjoys a challenge. It's fun, different, and the design is simple, yet beautiful. The soundtrack also adds a lot to this game-it's wonderfully composed, and adds a certain innocent quality to the adventure. The music perfectly complements the young elements who are making their way into the open. The level design challenges your focus, and makes you think on your feet. Element4l is stunningly brilliant and immersive, and really lifts itself up above other games of its genre.