The Walking Dead: Season Two - Episode 2: A House Divided Review
RECOMMENDATION:

For anyone who has played previous episodes.

Telltale has chosen to make a statement with its second episode of Season Two. Through some great character moments and some really tough choices, I reached points of happiness and distress during "A House Divided". Whereas Episode 1 was great on its own, Episode 2 reminded me why Telltale's storytelling ability is to be reckoned with.
Season Two follows the story of Clementine, about a year after the events of Season One. After getting separated from everyone she grew so close to, she managed to find refuge with a similarly diverse and complex cast of characters.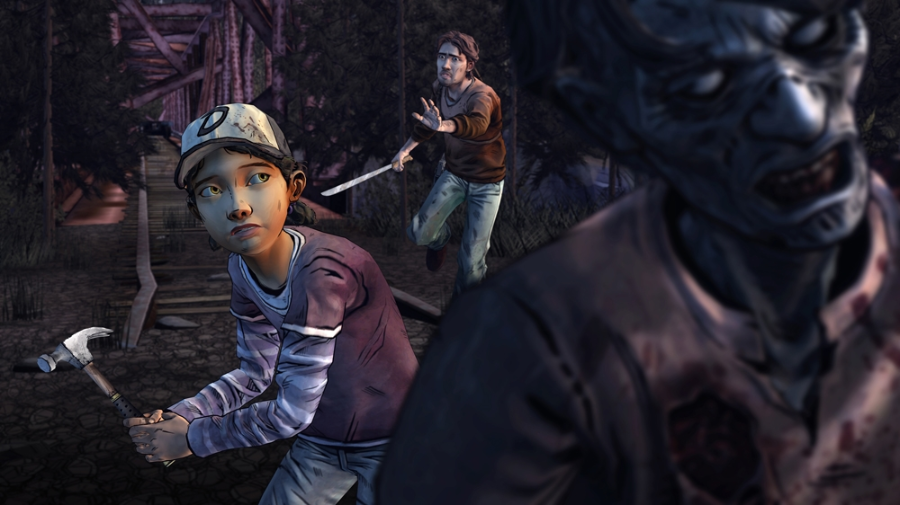 Beginning right after deciding the fate of one of two key new characters, "A House Divided" throws you into a situation where you really get to see what kind of character Clementine has become – something the player definitely has agency over. She can come off as hardened and edgy, she can appear grown and responsible, and at times she can even use her natural youth to charm people out of things. While she does show those varied traits at times, it's clear that Clementine has become more of a defined character than she ever has been. While she's rarely alone, she is more of an individual, rather than being attached to one specific person.
Things for Clementine get more complicated when she finds out that there is a mysterious man who is tracking down the members of her new group for unknown (but easily inferred) reasons. This forces the cast to take off and look for new refuge.
One of the great things about this episode is the way that it manages to play characters against each other. There were many times when I was morally conflicted due to characters actions. It was up to my personal feelings and empathy towards their plights that helped me make decisions, but still I found myself pausing to think before making tough choices.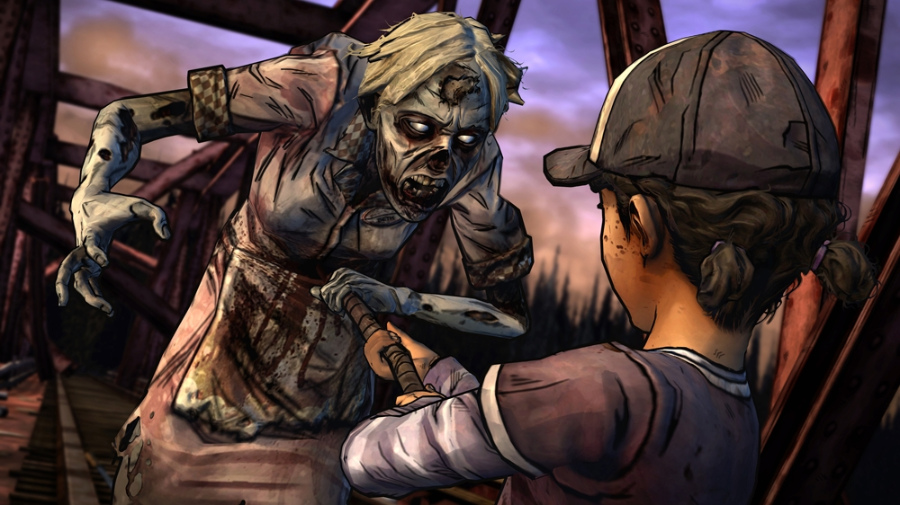 Players who experienced Season One will be happy to see some familiar faces, from both Season One and the 400 Days expansion, though the story manages to throw a wrench into those initially heartfelt reunions. I can't wait to see the impact of specific actions, and how the dynamic between old and new friends will come into play.
One of the themes of this episode, as the name implies, is about choosing sides. There were many times where I had to choose who to trust, or who I wanted to make an impression on. It was difficult most of the time, and I definitely feel that there were some decisions I could have made a different way. Regardless, Episode Two succeeds at using this theme to deepen the connection to the new cast.
Gameplay wise, there is nothing new here. During my initial play through at least, I did notice much less stutter and loading than in previous episodes. The obvious rough edges have grown to be expected from the series, a continuing detrimental impact to the games.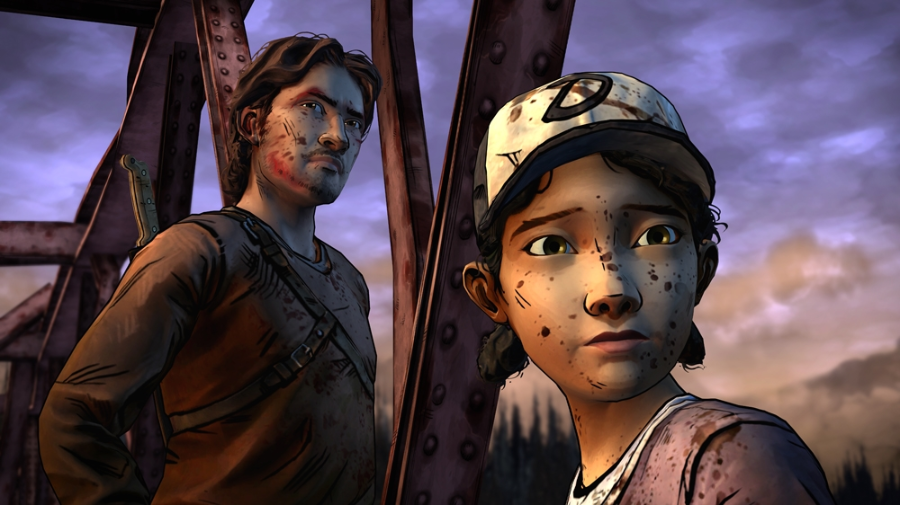 Regardless, the story of this episode managed to pull me in right off the bat. I enjoyed every moment, and was taken on that emotional rollercoaster that The Walking Dead loves to operate. By the end, I was in a state of shock by its grim nature. I can't wait to see how other characters from Season One and 400 Days factor into this adventure as well. All signs are pointing to another great episode in a few months. Ultimately, if you have played Episode One, and haven't played Episode Two yet, then do so. I feel it's easily one of the best examples of storytelling in the series so far and makes a case for why Telltale is so good at what it does.