Final Fantasy XIII-2 Primer
Let PixlBit get you up to speed on all things Final Fantasy XIII and XIII-2!
---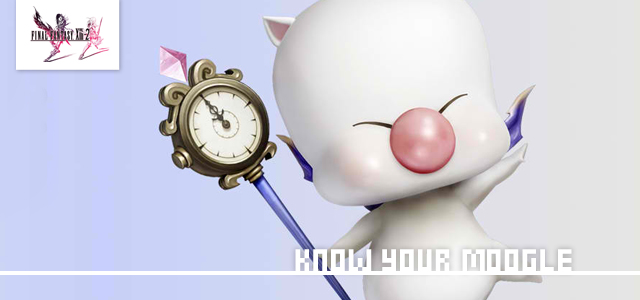 While the Final Fantasy series typically is not connected by story or world, certain concepts bleed through from game to game. Some of these are staples of the series, while others take the form of hidden Easter eggs sprinkled throughout the game world as a reward to longtime FF fans for their observation skills. Final Fantasy XIII was no different in this respect. Here are some nifty callbacks to older games in the series, and where to find them.

These charismatic ostrich-like birds have been a Final Fantasy mainstay since Final Fantasy II (Famicom). They are typically used as a means of conveyance, using their powerful legs to carry your party across large swaths of land in rapid time. They can vary in color and ability depending on how they are utilized in the series, but the chocobos in Final Fantasy XIII are strictly of the classic "yellow runner" variety. The character Sazh carries a baby chocobo chick in his afro. This little choco is a virtual 7th member of the party, at least from a narrative standpoint, and serves as some much-needed comic relief in the heavy story. Chocobo racing, a popular minigame from Final Fantasy VII and XI, returns in Final Fantasy XIII-2.

The cuddly moogles go all the way back to Final Fantasy III (Famicom) and have been in nearly every game since. Final Fantasy XIII is not one of those games, at least not in the traditional sense. There's a store called Moogleworks that depicts a stylized Moogle on the store logo, but the flying creatures don't make an actual appearance in the game. That all changes with Final Fantasy XIII-2, which features a guide by the name of Mog (just like in FF VI) that offers information to the group in addition to transforming into various weapon types for Serah.

The character of Cid is a constant in the Final Fantasy series, dating all the way back to FF II on the Famicom. He has taken many forms over the years, but one thing remains the same about Cid: he always has something to do with airships or machinery. He has been a party member in a couple of games, with his foul mouthed incarnation in Final Fantasy VII probably being the most recognizable. Final Fantasy XIII naturally has its own version of Cid, but he is unlike many of the Cids that came before. He appears to be the youngest Cid yet and looks more like a Final Fantasy protagonist than a supporting character. Cid Raines, as he's called here, starts off as an ally against the Sanctum. He is later revealed to be a l'Cie that has a Focus to stop our intrepid heroes. After being defeated he turns to crystal, only to be transformed into a puppet of the state by Barthandelus.

Palumpolum, the town that Hope calls home, is almost assuredly a poorly translated nod to Palom and Porom, the twin wizards from Final Fantasy IV. You come across this town in Chapter 7 of FF XIII.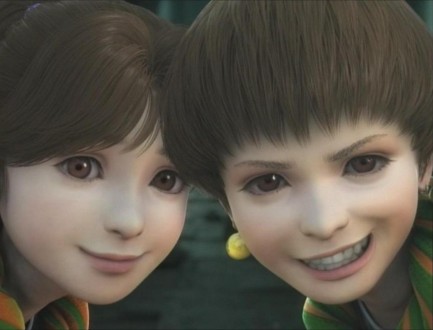 Fang, who uses a bladed lance as her weapon, has some special weapons that tie into Final Fantasy lore. One such weapon is the Dragoon Lance, named after the job class seen in many FF games. Her ultimate weapon is called Kain's Lance, which is a reference to the friend and foe from FF IV.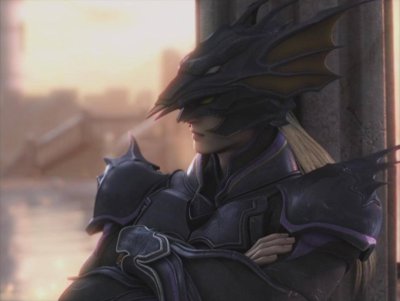 The kid that Sazh comforts in the opening movie of the game looks very much like a younger version of Vaan, the protagonist of FF XII. This may be intentional, as the Vaan character model was rumored to have been used as a placeholder when the development team was prototyping the FF XIII battle system on the PlayStation 2. Or is it just a coincidence? You decide!