PixlTalk Episode 73: Blast From the Past
The new-old PixlTalk crew takes to the sound waves once again.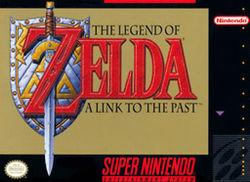 The original (well, sort of) crew of PixlTalk is back this week as they reclaim the podcast that has been under the loving care of our previous two crews for the past few months. Coming back into the show we wanted to do something new and fresh that would shake up the original format and keep things moving at a steady rate.
The new show is broken down into segments, which include What's in the News, The Rant, and a Retro Spotlight, among many others, and the list of segment ideas keeps growing! Each week the crew, consisting of Nick and Chessa DiMola, Jason Ross, and Joaquim Mira will be choosing from a handful of these new topics in the hopes of keeping it interesting and (more honestly) to prevent us from hopelessly wandering off-topic into mindless banter...we make no promises on keeping it together at the end, however. Just a warning.
This week we start off with four segments, What are You Playing, What's in the News, Retro Spotlight, and a bit of Trivia. We explore the 3DS XL reveal, Halo 4's staggering memory requirement, discuss A Link to the Past, and even get to hear Jason being attacked by his cat.
Please let us know what you think about the show and the new format, and leave us ideas for new segments if you happen to have them. Also, don't forget to check out the brand new podcasts from the previous PixlTalk crews, Push Start to Continue and Nerds Without Pants (debuting tomorrow!).