Game of the Year 2012 - Genre Awards
What were our favorites in each genre in 2012?

It was sure tough to follow the fantastic year of gaming we had in 2011, but 2012 did a bang up job of holding its own with plenty of amazing releases and some big industry changes to boot. As the current console generation appears to finally be wrapping up, we welcomed the Wii U on the scene as well as Sony's newest flashy handheld. Game makers continued to stretch what's possible from the Xbox 360 and PS3 while the PC seems to be roaring back into prominence thanks to Steam and other download services. Yet, despite some developers' mastery of the current hardware, not every game released was worth spending your money or time on. The fact that there are plenty of sloppy and poorly made games being pumped out makes the ones that really wow us that much more noteworthy. And there were definitely tons of games to get excited about!
Over the next three days, we'll be presenting the PixlBit staff's best games for each genre and console as well as the overall greatest games of the year. Read through our selections and let us know what you think and how your picks differ from ours, starting with today's reveal of the best games in each genre for 2012.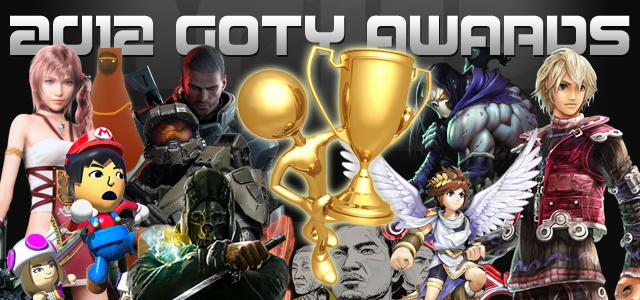 There's plenty to debate about what "genre" means in gaming. Role playing game elements have saturated into most every shooter and puzzles have become almost completely enmeshed in platformers. Despite the blurring of lines, we've picked winners in nine genres that might be hard to rigorously define but you can feel in your bones.
Each of our categories had plenty of contenders vying for the top spot. We saw lots of high quality shooters as expected, but we also got some top-notch RPGs the last place we expected – the Wii. There were surprises in sports as the pigskin titles didn't impress and a realistic racing sim became more arcadey to everyone's delight. Old favorites and new franchises both stood out and gave us plenty to fall in love with, no matter what our favorite genre happened to be.