Keeping it Scary: The Problem With The Horror Franchise
Publishers aren't the main reason horror franchises are quick to lose the scares.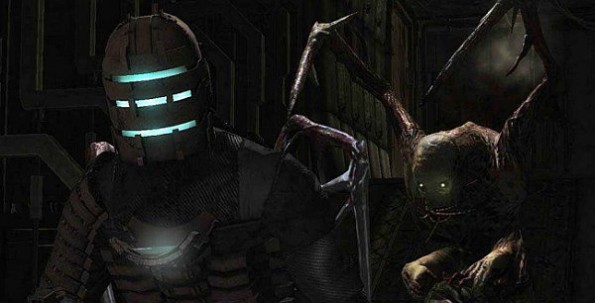 It's hard to talk about games like Resident Evil 6 and Dead Space 3 without having someone go off on a tangent on how the publishers "ruined" these series by trying to broaden the series fanbases – moving beloved franchises away from their horror roots and towards the more spectacle driven action genre. There is an idiom of truth to this complaint. Horror doesn't generate Call of Duty sales volume. It's a niche genre where only the exceptional few break into the mainstream. Action titles, counterparts of the money eating summer movie blockbusters, appeal to a much greater audience and are thus able to bring in much more cash. So yes, it makes sense that the "big bad" publishers would be responsible for the taming of your favorite horror franchise.
But there is a problem with this argument because it ignores the fact that there is an inherent issue with horror franchising in general. That issue is actually rather simple. Horror doesn't franchise well.
Take a moment to think of your favorite horror movies, I mean the ones that really scared you. I'm betting they're either stand alone films or the first in a franchise. Alien, Night of the Living Dead, Jaws, Psycho, The Exorcist, Halloween, Hellraiser…I could go on and on and on. The scariest movies in a franchise are almost always the original, and this is no coincidence.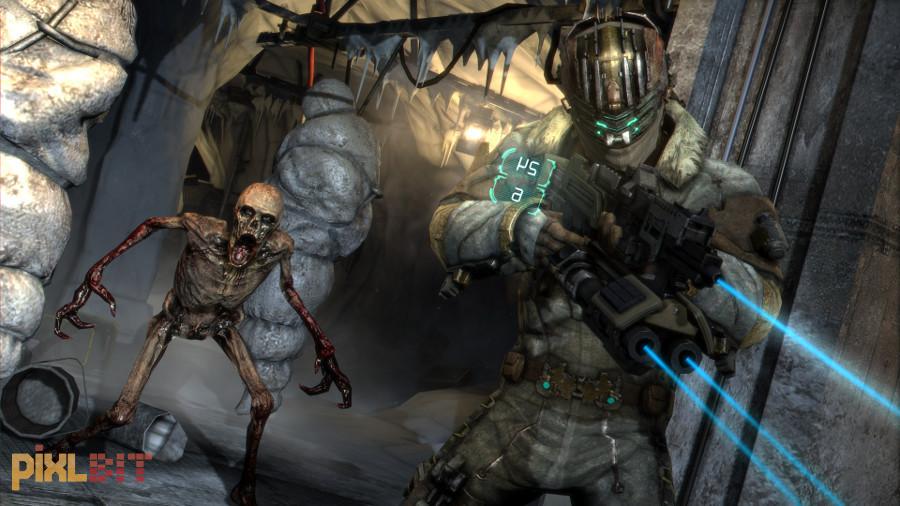 One of the key elements of horror is the fear of the unknown. Not knowing what you're up against; not knowing how to prepare, or what's going to happen to you; not knowing what's going on outside of your immediate environment; not knowing whether help is coming; these are truly terrifying thoughts and a mind facing uncertainty will run wild.
Once you, the audience, gains greater understanding of the environment and your adversary, it ceases to be as scary as it once was. When franchising a horror series the creators are forced to raise the stakes since simply replicating the original scenario is simply not that scary anymore. A single xenomorph in Alien becomes a hive in Aliens. A mansion full of zombies in Resident Evil becomes a city overrun in the sequel.
This is an issue that is not unique to the horror genre (action movies and games in particular tend to get more and more ridiculous as they go on), but it is only in the case of horror sequels that we see an actual change in the core genre. What starts as a horror game with action elements becomes an action game with horror elements.
One of the writers of the original Dead Space said that the move to more action was a "necessary evil" – the result of trying to appeal to a greater audience. He's right that it was a necessary evil, but for the wrong reasons. Dead Space was always doomed to become a more action oriented game, even if there was no drive to appeal to a larger audience.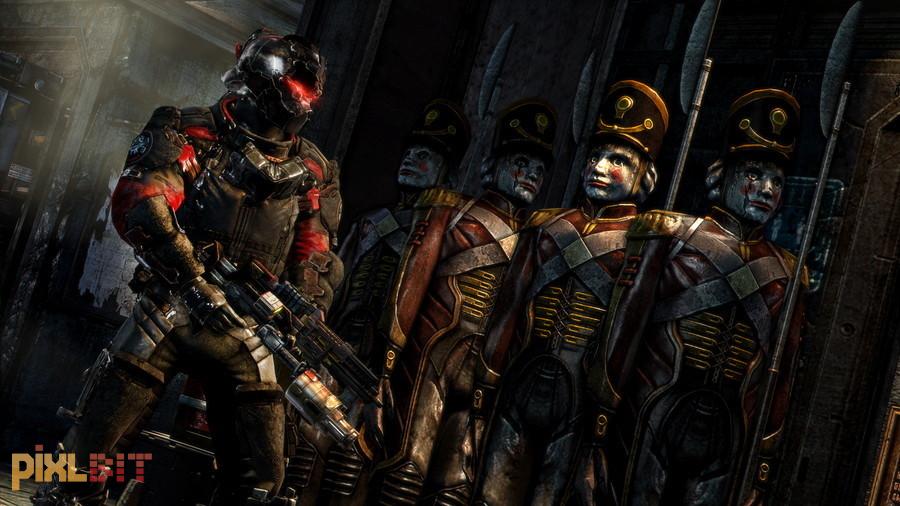 Isaac Clark, Dead Space's main protagonist, is a constant throughout the series, as are the necromorphs. The first game was scary as hell because both were new – players had no idea what to expect from the necromorphs and neither did their avatar, Isaac. The unknown is scary, and the original was given more free reign to mess with the player's mind.
When coming into the sequel, the player has a better idea of what to expect. The player and Isaac are no longer shocked or frightened of the necromorphs because they are a known entity. Isaac takes a character turn similar to that of Riply from the Alien movies. He goes from the average Joe with ho-hum job to an experienced veteran of crazy shit. You wouldn't think his character believable if he acted otherwise. As a result, much of the fear has been drained before the player even begins the game. To combat this, the developers insert more "in your face" moments and bigger, more deadly necromorphs. But this will never be enough to instill that original fear into the player.
When the third made its debut it was criticized by fans and some critics for not being scary enough. The problem is that there is no way it could ever be as scary as the original and thinking that it could somehow is foolish. In fact, the only way would be to introduce a brand new protagonist, a new environment and a new antagonist. But then fans would be upset that too much has changed. Players don't like their favorite franchises changed.
Players who want scary games shouldn't be looking to old franchises to provide the goods. Dead Space will never recapture the fear of the original. Resident Evil hasn't truly been terrifying since the beginning. There are exceptions, like Silent Hill, but the scenarios and protagonists changed from game to game. This allows for each entry to be a new experience, with the mutable town of Silent Hill being the only constant. If you want to keep characters and continue story you're out of luck.
Got any other ideas of how to keep horror franchises scary? Add to the conversation in the comments section below!