3 Things Uncharted Can Learn From Tomb Raider
Anything Drake can do Lara can do better!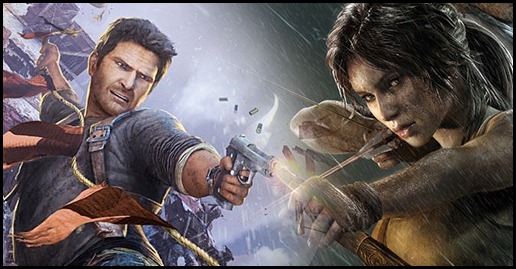 When it was announced that Tomb Raider was getting the reboot treatment a few years ago, plenty of people – yours truly included – made it clear that Lara should pay close attention to that other tomb raiding franchise headlined by Nolan North – errr - Nathan Drake. The point is many people looked at Uncharted as Tomb Raider for the current generation. The guys at Crystal Dynamics had their work cut out for them if they didn't want to be square in the middle of Naughty Dogs giant shadow.
So what happened? I don't think I have to be the one to tell you how well Tomb Raider has been received by both the gaming press and the community at large. Things have turned out quite all right for lovely young Lara, and some of us are already looking forward to her next tomb raiding with barely concealed delight (is it that obvious?).
And just like that the pendulum swings and I'll be the one swinging it. Let's get ahead of ourselves for one moment and stop comparing Tomb Raider to Uncharted. So with as little fanfare as I can possibly resist I present to you 3 things Uncharted can learn from Tomb Raider.